This year has been an opportunity for us to build a stronger foundation, which has enabled us to grow. With a focus on building partnerships, designing courses and trainings, creating innovative tech tools, and conducting in-depth research, our commitment to serving varied stakeholders has paved the way for us to finish the year with a big impact and plenty of momentum for 2022.
After several years of building partnerships, refining our methodology, building a database, and providing trainings, we have launched the public-facing version of the TrackGBV Data Dashboard. On top of trainings in Fiji and Samoa, the Dashboard is paving the way forward for TrackGBV throughout the Pacific and the Caribbean.  
TrackGBV Data Dashboard Launch
In November, we launched the TrackGBV Dashboard in partnership with four leading gender justice advocates. The Dashboard tracks gender bias and discrimination in thousands of gender-based violence (GBV) sentencing decisions. This dashboard helps visualize the statistical breakdown of different factors used in sentencing. By making judicial decision-making more transparent, the TrackGBV Dashboard facilitates training and advocacy for more consistent and equitable decision-making. Explore the Dashboard here.
TrackGBV Samoa Train-the-Trainers
From October to November, we ran a virtual TrackGBV Train-the-Trainers intensive program with participants from the Ombudsman's Office and Ministry of Justice in Samoa. The purpose of the training was to analyze gender bias in judicial decisions to help build capacity on the ground for judicial policy reform. Read more about the training and find out how you can collaborate on the next one here.
Barbados Strategic Assessment
This year, we collaborated with the Women and Development Unit (WAND) at the University of the West Indies to develop a strategic assessment for TrackGBV Barbados. This identifies gaps in access to justice for women and girls, which contributes to high rates of GBV and a lack of consistency, accountability, and transparency in the courts. The process has involved a survey and interviews with key stakeholders accompanied by thorough desk research to build the foundation for TrackGBV Caribbean. Listen to Justice Jacqueline Cornelius, High Court Judge, Barbados, speak about gender-based violence in the Caribbean here.
GBV in Niue Research Report
We published the research report on GBV in Niue, which built on years of research with stakeholder interviews and family-tree mapping. It explores how to create safe spaces to allow for women's narratives and the reduction of violence. 
The report and the translation of the report to Vagahau Niue was funded by the Taiwan Foundation for Democracy and UN Women Pacific under the Spotlight Initiative Pacific which is funded by the European Union. 
Check out the summary and report here.
TrackGBV at the Fiji Women's Law Association Continuing Legal Education Workshop
In February, we presented on a panel for a continuing legal education workshop run by the Fiji Women's Law Association and the Fiji Women's Rights Movement on the topic of gender stereotypes in sexual violence cases. The workshop was a powerful reminder that there is much to be hopeful about when it comes to greater gender equity and access to justice in Fiji even as we zoom in on the persistent challenges. Read more about the workshop here.
Right to Life with Dignity
This year, ICAAD fleshed out a legal standard and began to model the evidence needed to build a robust foundation for the RTLWD concept. This project is about proactively protecting those who will be displaced by climate change and not waiting until they no longer have access to food, water, or shelter. They have a right to life with dignity, which should underpin their right to migrate before disaster strikes. 
Both King, Wood, and Mallesons and Clifford Chance have supported this work pro bono, and we were awarded a grant from the U.S. Consulate in New Zealand for the virtual convening series. Our team so far includes lawyers, climate scientists, AI experts, and community stakeholders. Next year, we will publish the work and expand the conversations to a growing audience while planning how to put the legal standard into action.
Climate Change + Human Rights Panel with the Young Pacific Leaders
In November, we hosted a panel with the Young Pacific Leaders and the U.S. Consulate in New Zealand bringing together collaborators on the Right to Life with Dignity Climate Justice project and Robin Bronen, a human rights lawyer working with Alaskan Native communities. The panel explored both the challenges ahead related to climate relocation and the work that gives us reasons for hope. We had over 75 people in attendance. You can watch the recording and read more about the speakers here.
Banaba: A Case Study for Climate-induced Migration
In our Climate Justice: Right to Life with Dignity project, we have brought on partners on Rabi Island in Fiji to lead a case study on the displacement of Banabans and what it tells us about the future of climate-induced displacement. Banabans were forcibly removed from Banaba Island due to phosphate mining ventures. Read more here.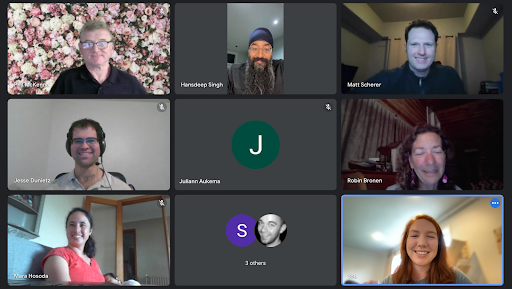 Virtual Convenings with Frontline Climate Advocates 
This year, we hosted 14 virtual convenings with over 30 local and indigenous climate advocates covering several Pacific Island countries. Each convening was focused on collaborating with frontline advocates on the proposed legal framework. The RTLWD Advisory Team also convened a roundtable discussion with Robin Bronen who brought in additional perspectives from Alaskan Native communities. For 2022, we were awarded a grant from the U.S. Consulate in New Zealand to continue these virtual convenings.
Climate Relocation in Niue Event at CSW65
At this year's NGO CSW 65 Virtual Forum, we hosted a panel event with a group of amazing climate justice advocates and researchers from the Pacific with over 100 participants. Our topic: climate change-induced relocation, and specifically, women's role in decision-making. The panelists explored the future of climate relocation in Niue and some of the community-level concerns that must be understood around climate displacement. You can watch the recording and read more about the speakers here.
Artivism
Our inaugural artivist, Harbani Kaur Ahuja, kicked off the Artivism program with massive reach and impact with her Dicta Legal Poetry series. Building on that momentum, we opened applications to new artivists and have selected five artivists for the 2022 cohort who we can't wait to share with you all.
Dicta Virtual Experience and ABA Journal Gallery
On Human Rights Day, we launched the Dicta virtual experience with the support of our sponsors Clifford Chance, Manatt, Graymatters, and several individual sponsors and families. Harbani's work has been featured in the ABA Journal and in Clifford Chance's New York office. Make sure to explore and share the virtual experience.  
How India Executed and Managed the 1984 Genocidal Massacre of Sikhs?  A 37 Year Illustrated Trail of Tyranny 
As a part of the ARTivism program, ICAAD sponsored Vishavjit Singh's virtual exhibit on the 1984 Sikh genocide. Vishavjit uses cartoons to explain the history he and his family survived. His art helps readers understand the sequence of events and shines a light on the lack of accountability that persists today. You can experience the exhibit here.
Resist Injustice, Build Equity Virtual Concert 
In April, we hosted our first-ever virtual concert to fundraise around ICAAD ARTivism and Dicta, and to support the soon-to-be-launched online human rights training program. In partnership with the Dasvandh Network, we brought together 5 innovative and exciting Sikh artists to share their talents and remind us what it takes to resist injustice and build equity. If you missed it (or just want to relive it), you can watch the full recording and artist highlights here.
Human Rights Education for All
This year, we have developed an online course for growing human rights advocates everywhere, drawing from ICAAD's range of human rights education and capacity building work. The main goals of the course are to help learners understand the root causes of structural discrimination and how it manifests, critically explore how systems change happens through an understanding of power, and be exposed to a range of advocacy tools. Early next year, we will put out a call for the pilot cohort to take the course and provide feedback.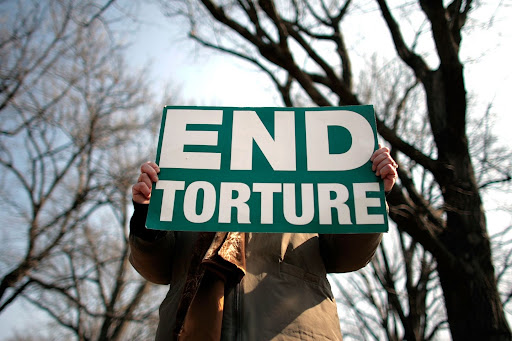 Providing an Expert Statement on India, Police Accountability, and Torture
ICAAD Co-Founder provided an expert statement to a UK Court, laying out evidence for why diplomatic assurances from India cannot be relied upon for extradition in cases where an individual faces the risk of torture at the hands of police.
Preserving the Declassified Documents from U.S. Nuclear Testing in the Marshall Islands (RMI)
In 1994, the U.S. government released a trove of declassified documents relating to nuclear testing, its horrific consequences, and human radiation experimentation in the RMI. This year, we used machine learning in the form of Optical Character Recognition (OCR), to make the documents searchable in an open-source database, Uwazi (which ICAAD partnered with HURIDOCS to develop in 2017). The database will be used by advocates, researchers, and the general public to preserve the history of the injustice that was the U.S. nuclear testing program. Check out the database of documents here.
Providing Data for the Universal Periodic Review
Engaging with international human rights mechanisms like the Universal Periodic Review is critical for ICAAD, and our research and data shed light on both progress made and challenges ahead for many countries. In the 39th session, the Human Rights Council reviewed Samoa and Papua New Guinea among other countries. We submitted reports on their human rights progress from our TrackGBV data and research. Read more about our work with the UN here.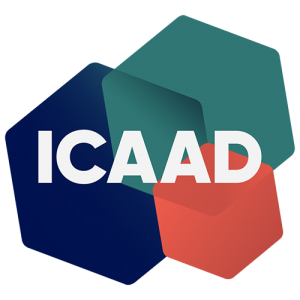 ICAAD Network
This year, we invited a new Board member, Abe Awasthi. We have also invited five new Advisors this year including, Shannon Marcoux, Magda Aguilar Pulido, Prerana Bhatnagar, Julia Biedry Gonzalez, and Brandon Parkes as well as two outstanding Volunteers, David McDaniels and Acacia Prince-Pike.
While we might be a small team, our partnerships make us mighty and amplify the impact of our work. Thank you to our many partners who have collaborated with us this year, including: 
Law Firms: Clifford Chance; Manatt; King & Wood Mallesons; Steptoe; Dechert; Littler; and Linklaters
Universities: University of West Indies, Women & Development Unit; University of Auckland, Development Studies Department
Technology: Y'all; Tableau; Conduent 
NGOs: Samoa Victim's Support Group (SVSG); Jamaicans for Justice; Nazdeek; Fiji Women's Rights Movement (FWRM); Tuvalu National Youth Council; Banaba Local Government and Civil Society Working Group; Makefu Village Women's Council Niue; Micronesia Conservation Trust; Micronesia Climate Change Alliance (MCCA); Jamaicans for Justice; UNIBAM
Government: Office of the Ombudsman Samoa; Ministry of Justice Samoa; Republic of Marshall Islands National Nuclear Commission; Government of Niue; U.S. Consulate in New Zealand
GlobalGiving Project of the Month Award for TrackGBV

Airbnb and GlobalGiving Community Fund Award

Taiwan Foundation for Democracy Grant

U.S. Consulate in New Zealand Grant

UN Women Pacific Small Grant in partnership with the Makefu Village Women's Council

Dasvandh Network Matching Grant

Tableau Foundation Grant
This year, we've been online with you all more than ever before. We hosted four public events with our partners and one roundtable with a total of over 330 people in attendance. Click on the event to read the summary and watch the recording.
This year, ICAAD was featured in the ABA Journal, Law 360, Legal Talk Radio, and Civil Beat Honolulu. We also published one report and seven blogs which can be found here. Check out a few of the highlights here:
Looking Ahead
We are a few months away from ICAAD's 10-year anniversary in March. There's plenty to be proud of in the last 10 years and much more to look forward to. 
For TrackGBV, we will continue rolling out the Dashboard for wide implementation across the Pacific and continue scaling to the Caribbean to ensure even more survivors have access to justice. 
For the RTLWD project, we will be publishing the legal standard and scaling up virtual convenings as we start planning implementation which will aim to broaden legal protections for the increasing number of people and communities displaced by climate change. 
We have already selected the five artivists for the 2022 ARTivism cohort. Their works will cover a range of topics from racial justice to displacement and migration to climate change and colonization. Next year, we will be supporting their process by deepening their human rights knowledge and helping to disseminate their works.
When it comes to human rights education, we will be launching the online human rights course in February.