David McDaniels is a junior at Georgetown University from Westchester, New York. He is currently studying government and sociology with the hopes of pursuing a career in civil liberties law and affordable housing. At Georgetown, he serves as president of the campus chapter of the ACLU and as the chair of TEDxGeorgetown. In his free time, he enjoys watching sports, especially Tottenham Hotspur and trying new restaurants.
You can connect with David on LinkedIn.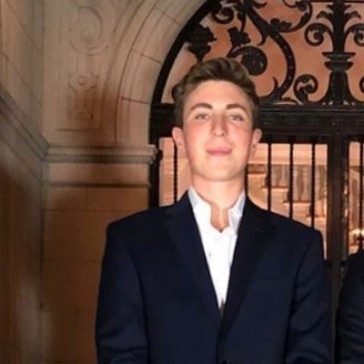 What did you do at ICAAD? 
This summer, I was an Intern with ICAAD. My primary work revolved around the development of an open access human rights education course. This included drafting and trialling a lecture on theories of resistance, interruption, and abolition as well as creating assignments and discussion questions for subsequent lectures. Additionally, I served as a contributor for the ICAAD Ideas blog publishing op-eds on homelessness, facial recognition technology, Griggs v. Duke Power Company, and Batson v. Kentucky. Finally, I was able to contribute to case research for Artivist Harbani Ahuja's Dicta legal poetry exhibit. 
What motivates your advocacy efforts? 
My education and volunteer work are the primary inspirations for my advocacy work. Growing up in an upper-middle-class, predominantly white suburb, it's easy to live in ignorance about the human rights abuses occurring around you. However, through my sociology studies at Georgetown and work with my local community center throughout high school and college, I found ways to break that bubble and work toward real change. That is what I hope to continue to do through college and into my career.  
Who or what inspires you? 
My Mom is my biggest inspiration. As a single mother who worked tirelessly to provide for her children, she taught me about the systemic inequities in access to public goods. I hope that my work eventually becomes something that she is proud of and helps mothers and struggling parents like her. 
What is an important lesson that you'd like to share with other human rights advocates? 
The most important lesson I learned in my work with ICAAD and in my college career thus far is that grassroots advocacy works. There tends to be a fixation on large organizations and monied interests in achieving change in the human rights sphere. However, that does not always have to be the case. In ICAAD's human rights education work or their own work with TrackGBV, it is abundantly clear that change from the ground up is possible and thriving.