Exploring climate justice and feminist approaches to climate change-induced relocation in Niue
Every year alongside the UN Commission on the Status of Women (CSW), which is the principal global intergovernmental body focused on gender equality, the NGO CSW Forum gathers advocates from around the world to share, connect, and build the movement for gender equality.  

At this year's NGO CSW 65 Virtual Forum, we hosted a panel event with a group of amazing climate justice advocates and researchers from the Pacific with over 100 participants. Our topic: climate change-induced relocation, and specifically, women's role in decision-making. This discussion builds on our climate migration project working to articulate the "right to life with dignity" in response to the climate crisis.
Climate change and environmental degradation are leading families and communities to consider relocation in the Pacific and beyond. In this discussion, we explored the importance of community cohesion and the key features of equitable planned relocation policy in Niue. 
In Niue, work is underway to develop a national framework for equitable internal relocation that prioritizes community needs. This is no easy feat, and as we heard in the discussion, relocation planning is complicated. It involves both the decision to relocate which is not an easy one for Indigenous peoples as well as structural challenges like access to land, funding, and infrastructure. 
"The need to relocate is becoming more and more urgent. However, there are no specific community plans in-country on how to make this happen. Relocation is costly and identifying land to build can result in conflict. There is no access to landlocked areas on the upper terrace and there is no access to power and water there." (Jamal Talagi Veidreyaki)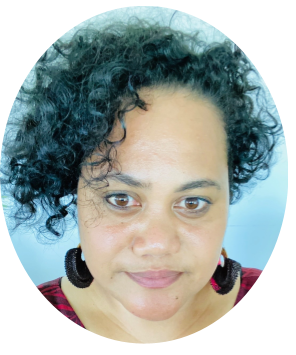 Jamal Talagi Veidreyaki is a researcher with the University of Auckland working with our other panellist, Dr Newport on Mental Health Wellbeing in the Context of Climate Change. She completed a Masters in Public Policy from UoA last year and returned to Niue where she is the General Manager & Projects Coordinator for an NGO, Niue Organic Farmers Association (NIOFA), a national development consultant and is the lead climate justice advocate working to develop an equitable national internal relocation framework.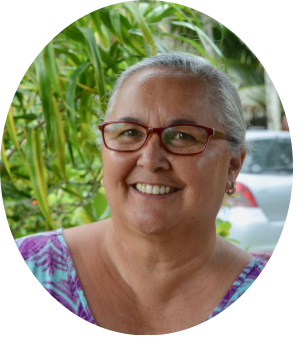 Dr Christina Newport lives in Rarotonga in the Cook Islands. As a postdoctoral research fellow in Pacific Studies at the University of Auckland, she is investigating climate change impacts on Pacific peoples mental health and wellbeing. Other roles include working as the Cook Islands climate change and migration specialist for the International Organisation for Migrations Pacific Climate Change Migration and Human Security Programme.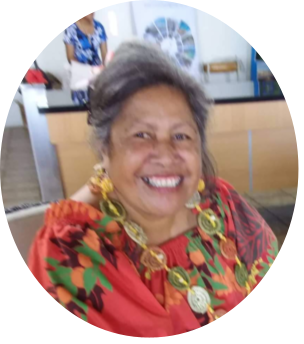 Rupina Morrissey is the Vice President of the National Council of Women and the Chair of the Alofi North Village Council. She also owns Kololi's guesthouse with her husband and is a Niue Land Commissioner. She is a proud mother of five children and seven grandchildren.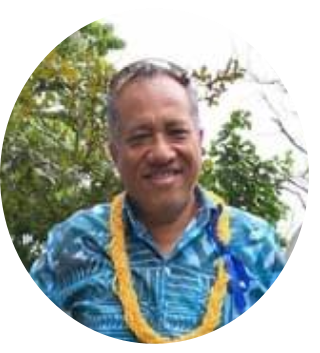 Robin Hekau is the Head of the National Disaster Management Office (NDMO) in Niue. He is also the Chairperson for the Alofi South Village Council and a Niue Land Commissioner. He wears multiple hats in the community and helps to support the various family businesses.