The ICAAD Team is pleased to share with you the many impressive accomplishments of the organization in 2020. In a most unprecedented year for the global community, ICAAD redoubled its efforts to address the root causes of discrimination, inequality and injustice across many social systems in the United States and around the world.
Take a look at the impacts of these efforts below, as well as the groundwork that has been laid for the coming year. We invite you to celebrate this success with us – they are our shared advocacy efforts to make the world a more just and equitable one for all.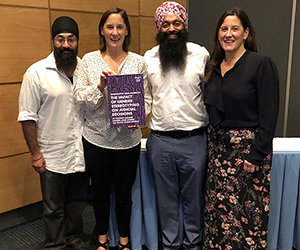 TrackGBV: Data for Accountability
Case review has been well underway both in the Pacific and now beginning in the Caribbean. Our public-facing dashboard is on track to launch next year. We also published our first analysis of 20 years of case law from Fiji in a Comparative Legal Review, which was launched at a conference in the Seychelles in February. In partnership with the Samoa Ministry of Justice, we will be conducting training in 2021.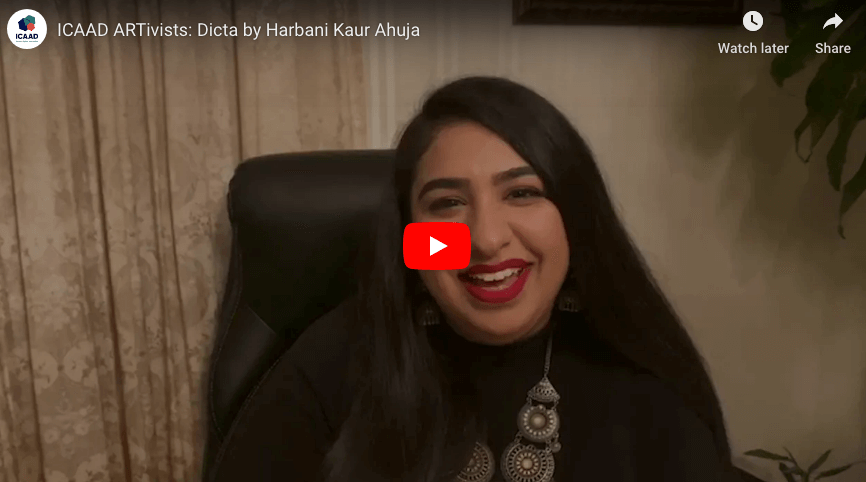 ARTivist: Harbani Kaur Ahuja
Our first ARTivist, Harbani Ahuja, has finished her first year working on her poetry series, Dicta. ICAAD is pairing Harbani's poetry with photos and the history around important court decisions, culminating in an interactive virtual exhibition of formative changes in the US to the rule of law and civil and human rights.
Learn more
.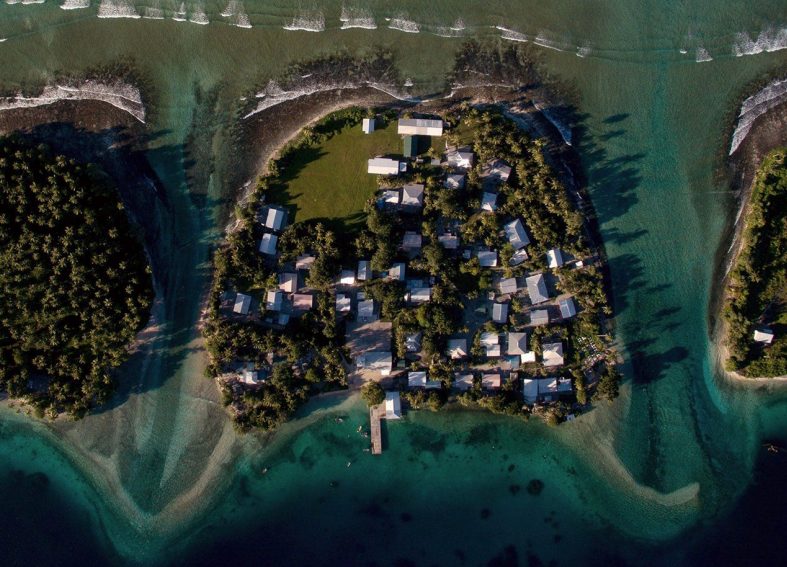 Justice for Nuclear Testing Survivors
This year, we were brought on by the Marshall Islands National Nuclear Commission (NNC) to be a part of the strategy development team seeking nuclear testing reparations from the United States in preparation for the upcoming COFA negotiations. As part of this work we also used our machine learning expertise to process thousands of documents related to nuclear testing declassified by the US, and provide a database to the NNC. Learn more.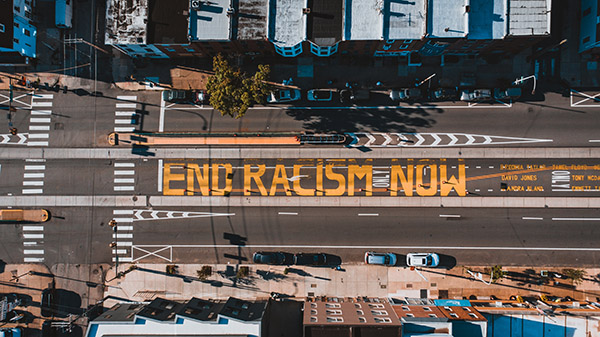 Black Lives Matter D.C. v. Trump
We recently joined a lawsuit against the Trump Administration for ordering the use of violence against peaceful demonstrators who were speaking out in support of black lives. In our filing we argued that the conduct of the Trump administration and Federal and local law enforcement — including harassment, intimidation, and the use of tear gas and other violent means to disburse peaceful protests against racism — directly breached international human rights law, even as the United States itself has interpreted it.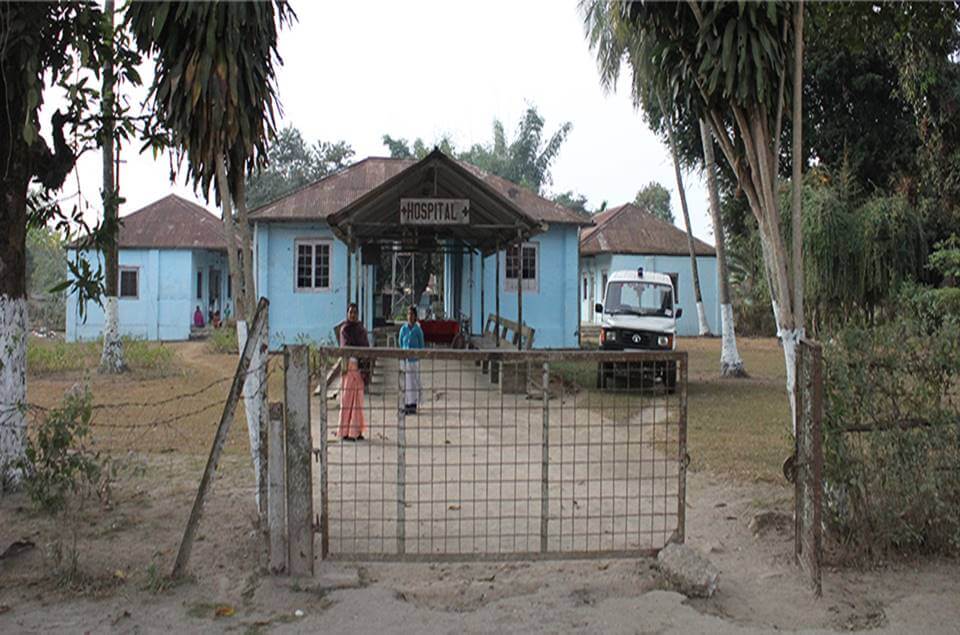 Holding FairTrade Accountable
Our partner Nazdeek has found that tea garden workers in Assam, India are paid less than minimum wage, and live and work on certified plantations with deplorable conditions lacking basic sanitation, water, education, and housing. We are developing transnational litigation strategies to hold tea companies and the FairTrade Organization accountable. Learn more about our work with Nazdeek.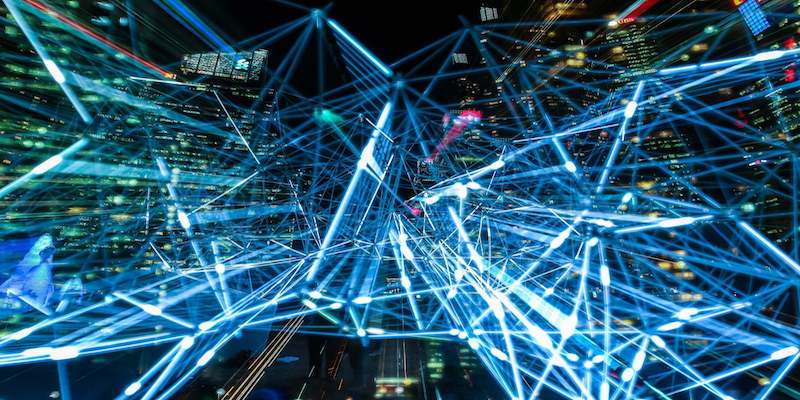 Artificial Intelligence Updates
We have continued to develop both theory and practice around the beneficial, inclusive, and explainable use of artificial intelligence. This has taken shape through partnerships, research, and practice through our TrackGBV and TrackSDGs programs, as well as our efforts to explore AI for modeling climate induced migration.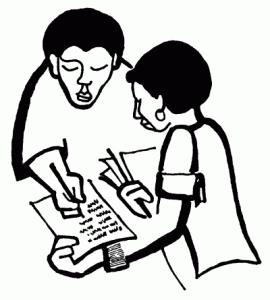 Human Rights Education
A growing programmatic area for ICAAD has been training new human rights advocates. In early 2020, we taught a course developed from our model for 23 students at Columbia University's Graduate School of Social Work. Tailored for the program, we looked at what tools future social workers could use to better understand, navigate, and overcome systems of oppression. Read more here.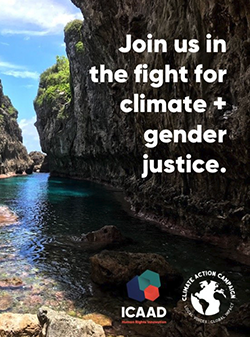 Climate-induced Migration
There is currently no framework for legal protection of those facing climate-induced migration. In January 2020, the UN Human Rights Committee that oversees the International Covenant on Civil and Political Rights opened the door to recognizing climate-induced migrants and protections under a human rights framework if environmental degradation reaches the point of violating the right to life with dignity. We will be identifying what this threshold is with Indigenous groups and through international law in 2021. This research will lead to a better understanding of places that will be impacted by the climate crisis and provide support for future litigants seeking legal protection. Watch an overview here.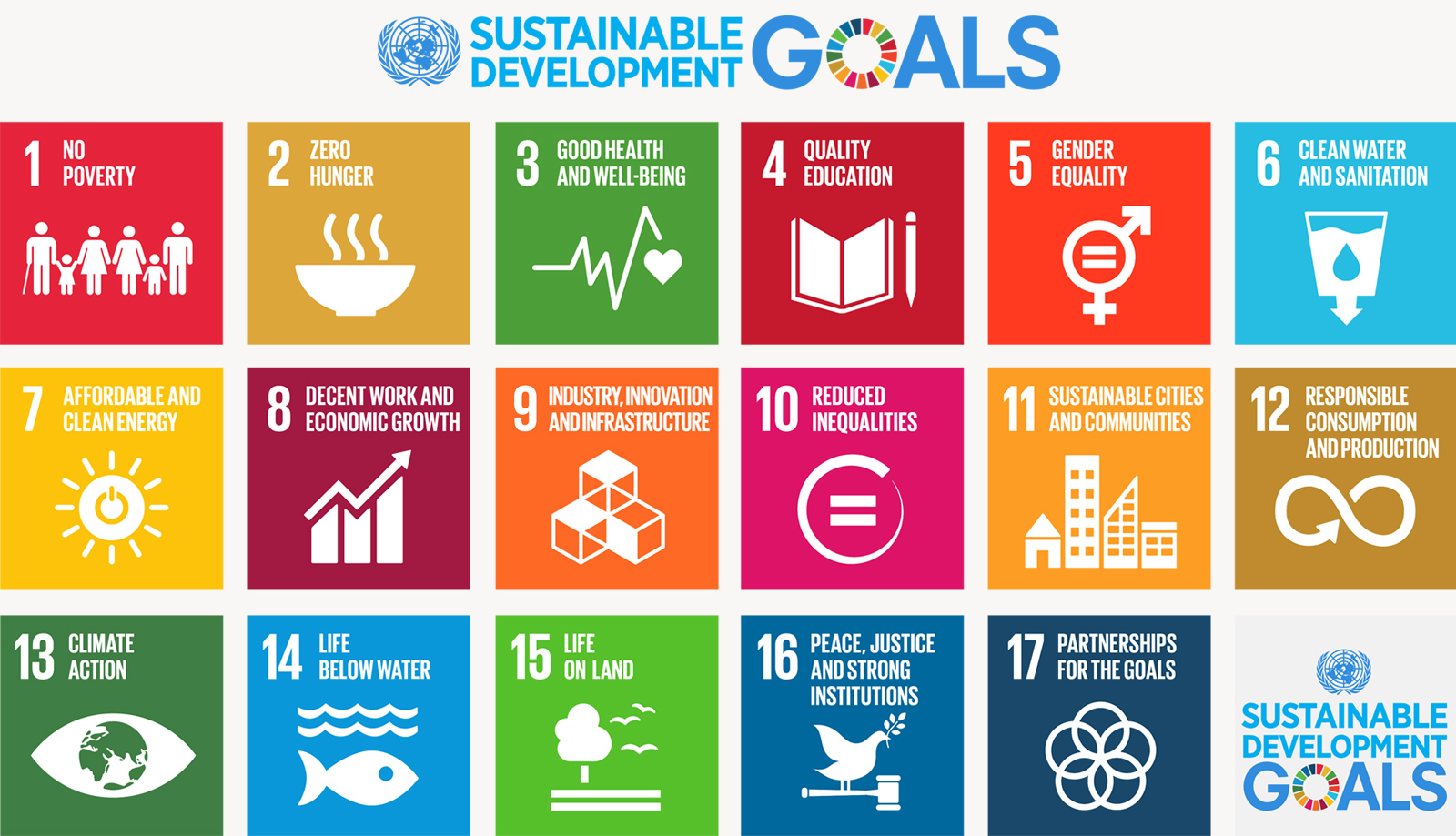 Human Rights and the SDGs
We were commissioned to conduct TrackSDGs machine learning analysis to highlight investment risk and opportunity in 23 countries identified by Morgan Stanley Capital International (MSCI) Emerging Market Index. We did this by building an algorithm to code nearly 75,000 human rights recommendations from the Universal Periodic Review and mapping them onto the SDG targets. Read more about TrackSDGs here.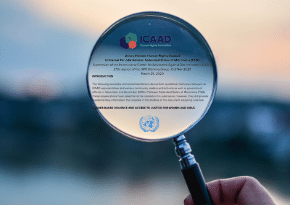 International Human Rights Reporting
We submitted two major reports: for Micronesia's Universal Periodic Review, we engaged with our partners virtually and submitted a stakeholder report. We also submitted through the Commission on the Status of Women Communications Procedure on the initial TrackGBV findings for 7 Pacific countries.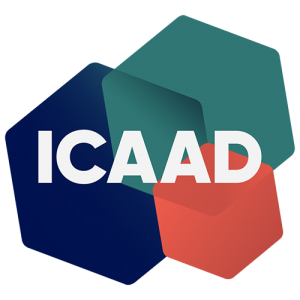 New Team Members
This year, ICAAD welcomed Julie Bond, our new Development and Outreach Director. We also hosted two summer interns, Kate Frimet and Sofia Teixeira. We just welcomed Franscine Anmontha as our newest intern working on nuclear justice communications. We also brought on AI researcher Jesse Dunietz, Columbia University professor Zuleka Henderson, and legal academic Shannon Marcoux as Advisors to ICAAD. Finally, we received assistance on the AI and research fronts from volunteers Manya Wadhwa and Erin Homer.