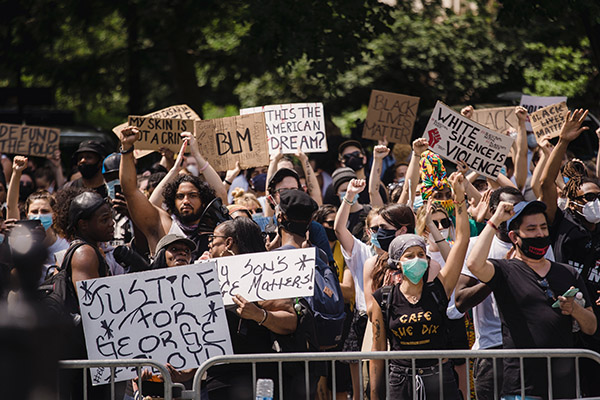 Seventy two years ago today, the United Nations General Assembly adopted the Universal Declaration of Human Rights, which identifies that fundamental human rights and the preservation of human dignity are universal norms. On this International Human Rights Day, we stand with the global community to recognize the importance of how our rights and the rights of others create the foundation for a peaceful, equitable, and sustainable global community. This day also acknowledges the commitment of human rights champions around the world.
ICAAD works to engage and empower advocates and defenders of human rights not only abroad, but in the United States. This Human Rights Day, we are pleased to announce that we recently filed an Amicus Brief in the 
Black Lives Matter D.C. v. Trump
 case, arguing that the Trump Administration violated international human rights law in the unlawful and forceful removal of peaceful protestors at Lafayette Square in Washington D.C., ahead of the president's photo op at St. John's Church on June 1, 2020. Amicus Briefs are an important tool in legal advocacy by providing relevant arguments that have not already been brought to the attention of the court.
The brief highlights to the Court how the conduct of the Trump administration and Federal and local law enforcement — including harassment, intimidation, and the use of tear gas and other violent means to disburse peaceful protests against racism — directly breached international human rights law, even as the United States itself has interpreted it.
ICAAD partnered with Dechert LLP to draft and submit this important brief, and was joined by:
The Leitner Center for International Law and Justice, Fordham University School of Law;
The International Human Rights Clinic, University of Virginia School of Law;

The Robert and Helen Bernstein Institute for Human Rights, New York University School of Law; and

William J. Aceves, Professor of Law, California Western School of Law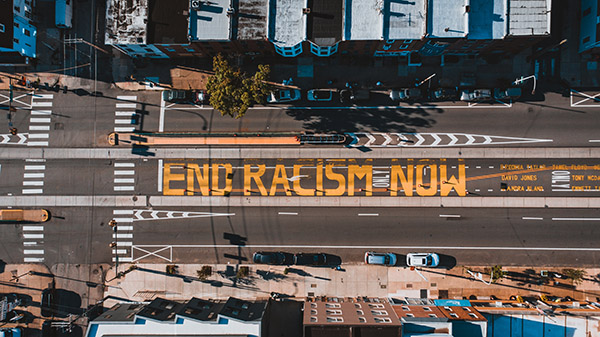 We must be vigilant in both protecting the rights of Americans and our global neighbors and developing tools and solutions for change before violations occur. Awareness, advocacy and action are our most important tools in creating a more just and equitable world.