Translating human rights data into actionable insights
Program Area:
Emerging Tech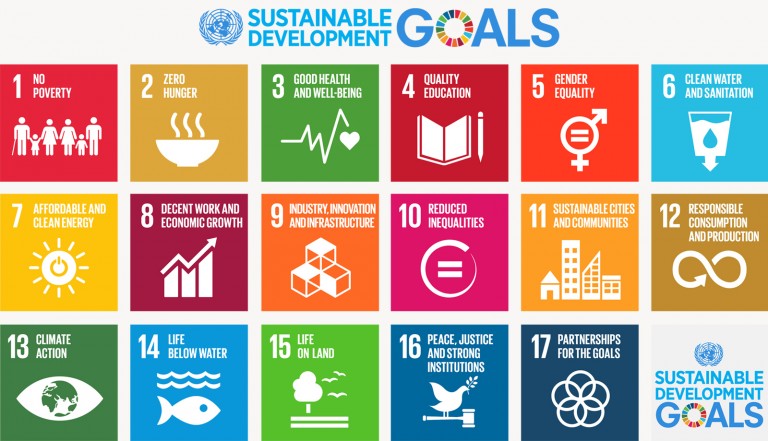 Allowing public and private stakeholders to anticipate long-term structural shifts that affect democratic systems and norms
The Challenge
Improving global sustainability requires alignment between both business outcomes and societal impacts. Our team of data scientists and human rights lawyers have harnessed machine learning to translate qualitative human rights data into actionable insights, addressing a significant gap in the impact investing space that traditionally relies heavily on economic, social, and environmental assessments. We believe TrackSDGs can increase the precision of existing investment models.
Research Insights
Post-Millennium Development Goals, U.N. entities recognized that "a data revolution" and a "transparency revolution" were necessary to ensure accountability. The Inter-Agency Expert Group on SDG Indicators has attempted to create integrated global indicators to measure each SDG. However the indicators place a heavy emphasis on social, economic, and environmental data with little weight given to human rights data.
The 200+ indicators used to measure progress for the SDGs are all quantitative measures. Using only quantitative social, economic, and environmental data presents a real challenge because many of the targets are multidimensional. With more than 90% of the goals and targets being aligned with international human rights and labour standards, according to the Danish Human Rights Institute, the failure to harness human rights data creates a significant gap in how progress is measured and priorities for investment are identified. Without supplemental forms of data supporting the existing indicators, there is an inherent risk of falling short of its lofty ambitions. The U.N. itself has recognized the need for additional forms of data to supplement the indicators. Additionally, the Danish Human Rights Institute makes the case for a "data ecosystem" where human rights data is part of the collection of information that informs the SDGs, one of them being the UPR.
Intervention
ICAAD created TrackSDGs as a means to translate qualitative human rights data into insights that could be viewed quantitatively through the SDGs. Using supervised and unsupervised machine learning techniques, ICAAD and our technology partner, Conduent, have built a classification algorithm that currently links 57,684 UPR recommendations with the 17 SDGs and 169 targets to provide real-time, systems-level analysis of each nation's commitment to each SDG. The number of recommendations is projected to be over 250,000 by 2030. At its most fundamental, TrackSDGs can reveal risk and opportunity inherent in allocating resources to any specific SDG in any country.
Our Impact
Our first TrackSDGs report was produced for Clifford Chance who used the analysis to inform their decision on what country they were going to invest pro bono and monetary resources in with respect to SDGs 4, 8, 16, and 17. The findings of the report were used by the executive committee charged with selecting the finalists.
We also produced a report on opportunity and risk based on TackSDGs analysis on MSCI Emerging Market Countries.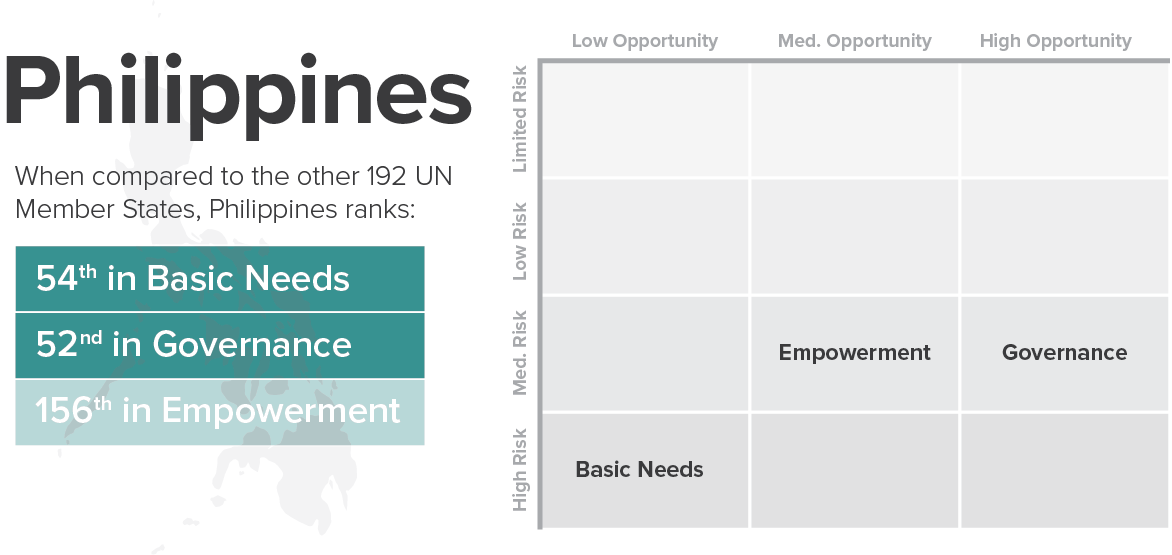 Want to learn more about this project?
Want to implement a project like this one?