Amplifying Impact through Shared Resources in Developing Nations
Program Area:
Capacity Building
Location:
12 Pacific Island Countries:
Fiji, Solomon Islands, Vanuatu, Tonga, Tuvalu, Marshall Islands, Micronesia, Papua New Guinea, Samoa, Kiribati, Nauru, and Palau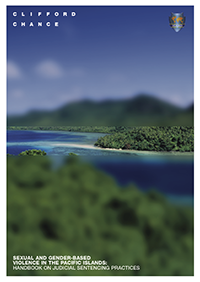 Conference Presentations/ Workshops:
Presentation, Solomon Islands – Pacific Islands Law Officers' Network (Nov. 2015)

Presentation, Australia – South Pacific Lawyers Conference (Sept. 2015)

Workshop, Fiji – Gender & the Law Conference (Nov. 2014)
Tech Build
:
TrackGBV Legal Database – hosts all GBV case law and analysis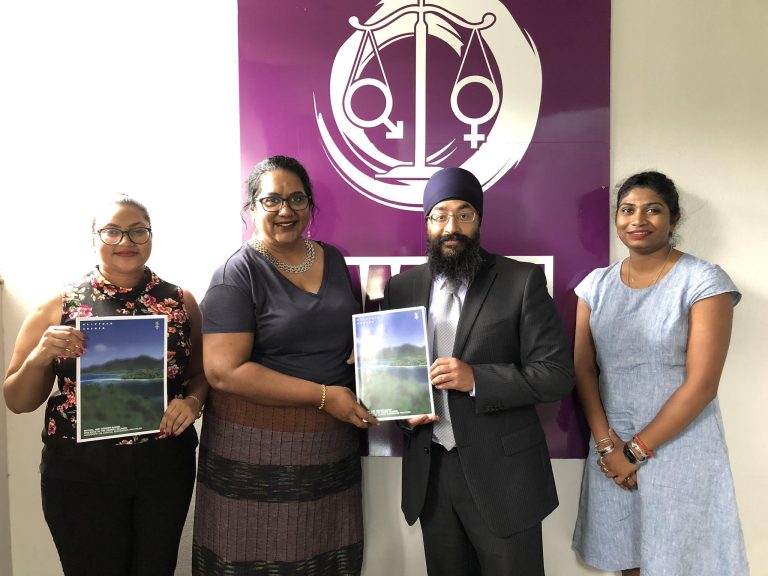 NGOs tackling gender based violence are overextended and under resourced, and can benefit immensely from our interdisciplinary resources and expertise.
The Challenge
The problem of addressing GBV in the Pacific Islands, a region that has the highest rate of violence against women and girls in the world, is daunting. Moreover, there are resource and technical constraints for NGOs in the region that include: working on limited budgets, high turnover of staff, limited internet bandwidth, and few opportunities to engage multidisciplinary partners.
Our Solution
In collaboration with Clifford Chance and Conduent, ICAAD developed a first of its kind Gender-Based Violence (GBV) Sentencing Handbook (the "Handbook") and TrackGBV Legal Database for the Pacific Island region. The Handbook details the methodology for analysing GBV cases for gender-bias, while putting a spotlight on societal and community-level factors that both contribute to GBV and shape judicial attitudes, particularly when it comes to sentencing in GBV cases and its impact on accountability. The Database has GBV cases from 12 countries and allows ICAAD partners to directly analyze cases on the platform. ICAAD's methodology, trainings, and technology are being adopted by women's rights organisations and the data emerging from TrackGBV analysis is being used by judiciaries and governments to shape their own internal policies and legislation.
Testimonials
"We have adapted ICAAD's methodology in our own advocacy work and have dedicated staff to assist ICAAD in reviewing Fiji domestic violence and sexual offence case law. The data that emerges from the TrackGBV program will help further our advocacy efforts with the judiciary."  – FWRM, Nalini Singh, Executive Director
"The Handbook is primarily aimed at assisting lawyers in carrying out a large-scale analysis of case law from PICs, in order to understand the value judgments, customs and traditions that affect sentencing in SGBV cases. It provides general background into SGBV and gender bias, and acts as a tool to help lawyers practising in PICs to identify judicial bias in decisions being made before them, as well as being an educational aid for policy makers, legislators and those in charge of judicial training." 
– Roger Leese, Partner Clifford Chance
Our Impact
Since the publication of the Handbook, three law firms and FWRM have used the Handbook as an instructional guide to review GBV case law within the Database. FWRM has also integrated the methodology in their case law analysis report, Balancing the Scales. Harmonizing the methodology of reviewing case law allows for greater accuracy and consistency when shaping policy. Additionally, the Tongan judiciary and attorney general's office expressed interest in having a training on the principles espoused in the Handbook, and the Samoan Law Reform Commission expressed an interest in training their attorneys to identify bias in Samoan case law as part of their upcoming review of Family Law.
Want to implement a project like this one?