Data is Vital to Uncovering Patterns of Gender Discrimination
Program Area:
Data & Research
Location:
12 Pacific Island Countries:
Fiji, Solomon Islands, Vanuatu, Tonga, Tuvalu, Marshall Islands, Micronesia, Papua New Guinea, Samoa, Kiribati, Nauru, and Palau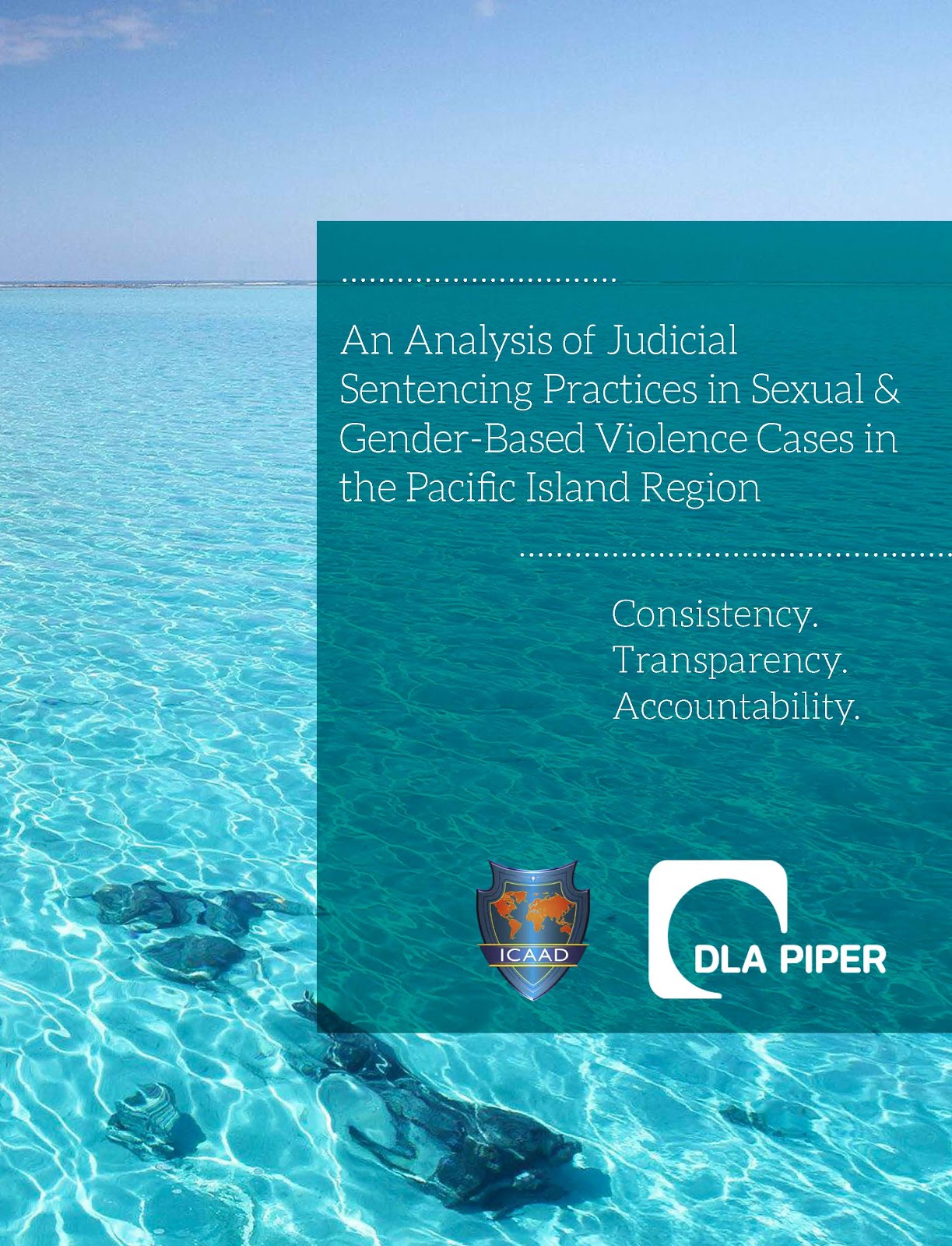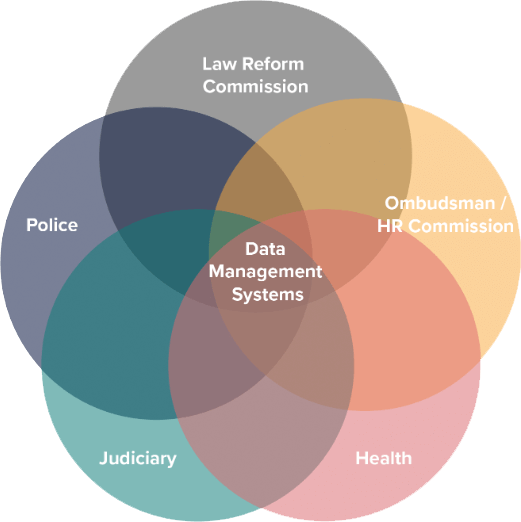 NGOs using data to support their advocacy can make systemic change happen, and we assist in developing methodolgies that uncover discrimination.
The Challenge
The understanding that discrimination can lead to violence is intuitive. However, proving the cause or correlation between bias and violence and its recurrence requires a methodical approach underpinned by evidence. Previous studies have shown how gender inequity causes gender-based violence (GBV). Our goal is to show the continuation of this inequity within judiciaries by identifying key indicators of bias in judicial decisions including gender stereotypes, specific customary practices, and myths ("contentious factors").
ICAAD's Data from Fiji cases : 2000 -2018
809 GBV cases in Fiji

50 variables examined/ case

In 45.1% of GBV cases, contentious factors were raised by judicial officers

In 32.3% of GBV cases, contentious factors led to a sentence reduction

55.2% of all GBV cases involved children

Misapplication of first time offender status in 9.8% of cases

In 63.2% of GBV cases, medical reports were not cited by the judge in sentencing decisions

In 28.2% of GBV cases, the victims' identity was not kept confidential, including 24.2% of cases involving children

15.5% of GBV cases resulted in partially or fully suspended sentence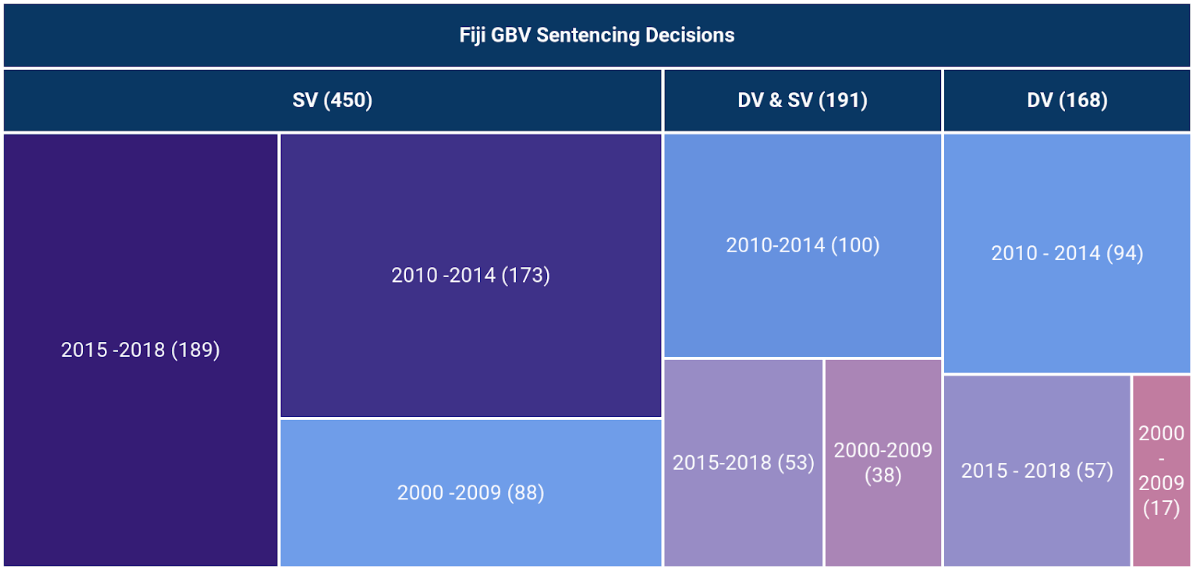 ICAAD's Pilot Data (Regional): 2000 -2014
908 randomly selected cases in 7 countries

26 variables examined/ case

In 75% of all GBV cases, contentious factors were raised

In 52% of GBV cases, contentious factors resulted in a reduced sentence for perpetrators

60% of victims/ survivors of domestic violence and sexual assault cases are girls, 28.1% are between ages of 12-15

Impermissible factors (e.g. gender stereotypes, specific cultural practices) play a role in reducing sentences in 68% of domestic violence cases and 50% of sexual assault cases

40% of the victims in GBV cases were under the age of 15
Intervention
By allowing gender bias to play a role in decision making, judges are creating additional barriers for women to access justice because there is a lack of accountability for violent crimes. Informational gaps preclude formal assessments, masking the link between bias within the justice system, limited access to justice, disproportionately low sentences in GBV cases, and societal acceptance of violence against women and girls. This lack of a systematic mechanism to measure bias levels in the judiciary throughout the Pacific Island region is what led to the creation of the TrackGBV initiative. TrackGBV provides critical information to stakeholders to increase transparency, consistency, and accountability in GBV cases, leading to a more fair and equitable system for women and children.
We are now analyzing 5,000 cases from 12 PICs to create a comprehensive GBV case law database; providing trainings for magistrates, government lawyers, and CSOs; and creating a publicly available data analytics dashboard allowing stakeholders to monitor and track judicial bias in GBV cases in their own countries.
Testimonials
"DLA Piper is proud to partner with ICAAD to deliver this report, which provides crucial evidence of the effect that gender discrimination has on sentencing decisions by courts. This report highlights the extent to which gender bias continues to prevent women from accessing justice on an equal basis with men." – Emily Christie
Our Impact
Where data and research have had a tangible impact:
Want to implement a project like this one?