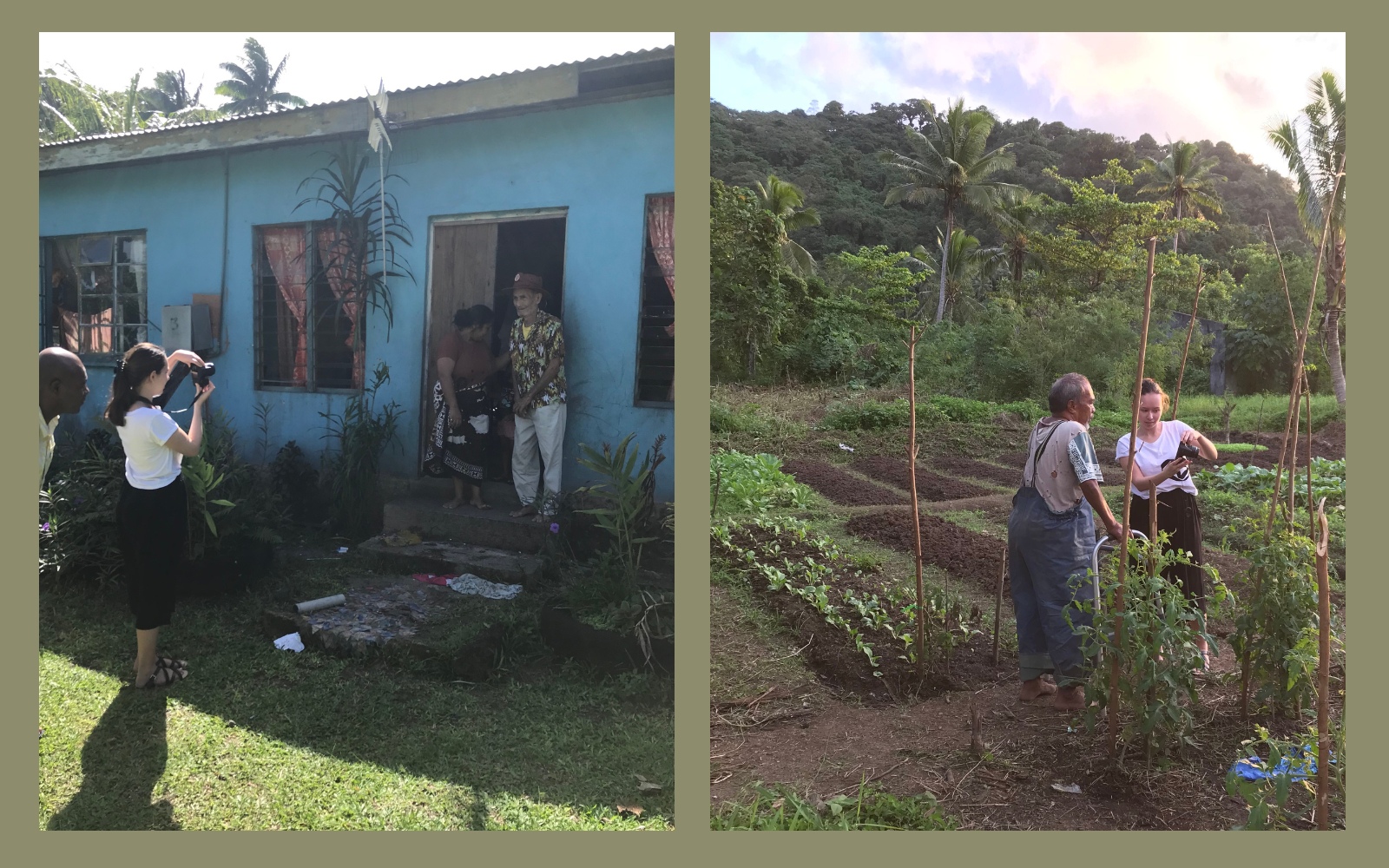 ICAAD, the Auckland Banaban Christian Fellowship Support Hub, the Banaban Women's Organization, and the Rabi Council of Leaders have launched a new initiative centered on building and exhibiting the arts from Banaban artists and storytellers in Tamaki Makaurau Auckland and Rabi Island, Fiji.
From 20 February to 9 March, commissioned artwork from the Banaba Womens Organization and Banaban high school students will be exhibited at Silo 6 in Auckland. The artwork from youth, women and elders will showcase Banaban culture and identity through various mediums including photography, weaving and dance. The exhibit is being co-created and co-designed with the Banaban communities in Fiji and Aotearoa New Zealand.
The Stories of Banabans
Around 700 Banabans were forcibly removed from Banaba (also known as Ocean Island) to Rabi Island, Fiji in 1945 due to phosphate mining. To this day, Banabans on Rabi face discrimination as a partially self-governing entity, and the Banaban diaspora community in Auckland must also struggle to preserve its culture and identity. The exhibit will allow audiences to explore Banaban history, the story of their home island and the devastating impacts of mining. 
ICAAD Artivist-in-Residence and Exhibit Coordinator Katja Phutaraksa Neef visited the Banaban community on Rabi earlier this year to record stories, photographs, interviews and songs which lay the groundwork for this initiative. In addition to the physical exhibit, a virtual gallery will be developed  to share Banaban stories with the world. 
"Banabans on Rabi want to tell their stories on a global stage – stories that remain largely unheard by audiences in New Zealand and beyond," said Katja. "We want this exhibit to be both empowering for the Banaban community and educational for all who engage with it." 
Shining a Light on Injustice
There has been lack of research around Banaban rights, which ICAAD has been working to address. Alongside pro bono partner Clifford Chance, a first-of-its-kind legal analysis was developed for Banabans living on Rabi, clarifying their legal protections and pathways to address the discriminatory treatment they often face. The findings from the resultant Citizenship Handbook are also helping to inform the exhibit.  
"At ICAAD, we believe that art allows viewers to explore themes of displacement,  justice and identity through an accessible medium, regardless of language, background and age. Not only that, but this initiative will also function to build community and connection while shining on the injustices that persist," said Erin Thomas, ICAAD's Policy and Research Coordinator and Project Manager for the exhibit. 
The project is being generously funded by Creative NZ, with additional support from the National Commission for UNESCO, Amnesty NZ and pro bono support from ICAAD's technology partner, It's Y'all, to develop the virtual exhibit. 
This initiative is part of ICAAD's Right to Life with Dignity Project, where we are working to support the mobility of climate-displaced persons around the world, as well as our Artivism program, which promotes human rights through the arts.