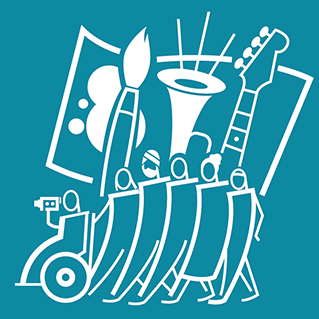 Art is a powerful tool for human rights. It allows communication across borders and languages, and challenges harmful narratives while building solidarity. We believe art as advocacy fundamental to our mission as an organization, and are supporting artivists to create public arts projects. Our Artivist-in-Residence program features emerging and underrepresented artists across the world whose work explores human rights.
Artivists in Residence
ICAAD currently supports six emerging artists from around the world. These creatives come from a diversity of backgrounds but share a commitment to exploring the relationship between human rights advocacy and the arts. With backgrounds across photography, painting, mixed media and more, each artist has been producing powerful collections to share with the public through exhibitions and events. Read on to find out more about each artist, and be sure to follow them to stay up-to-date with their work!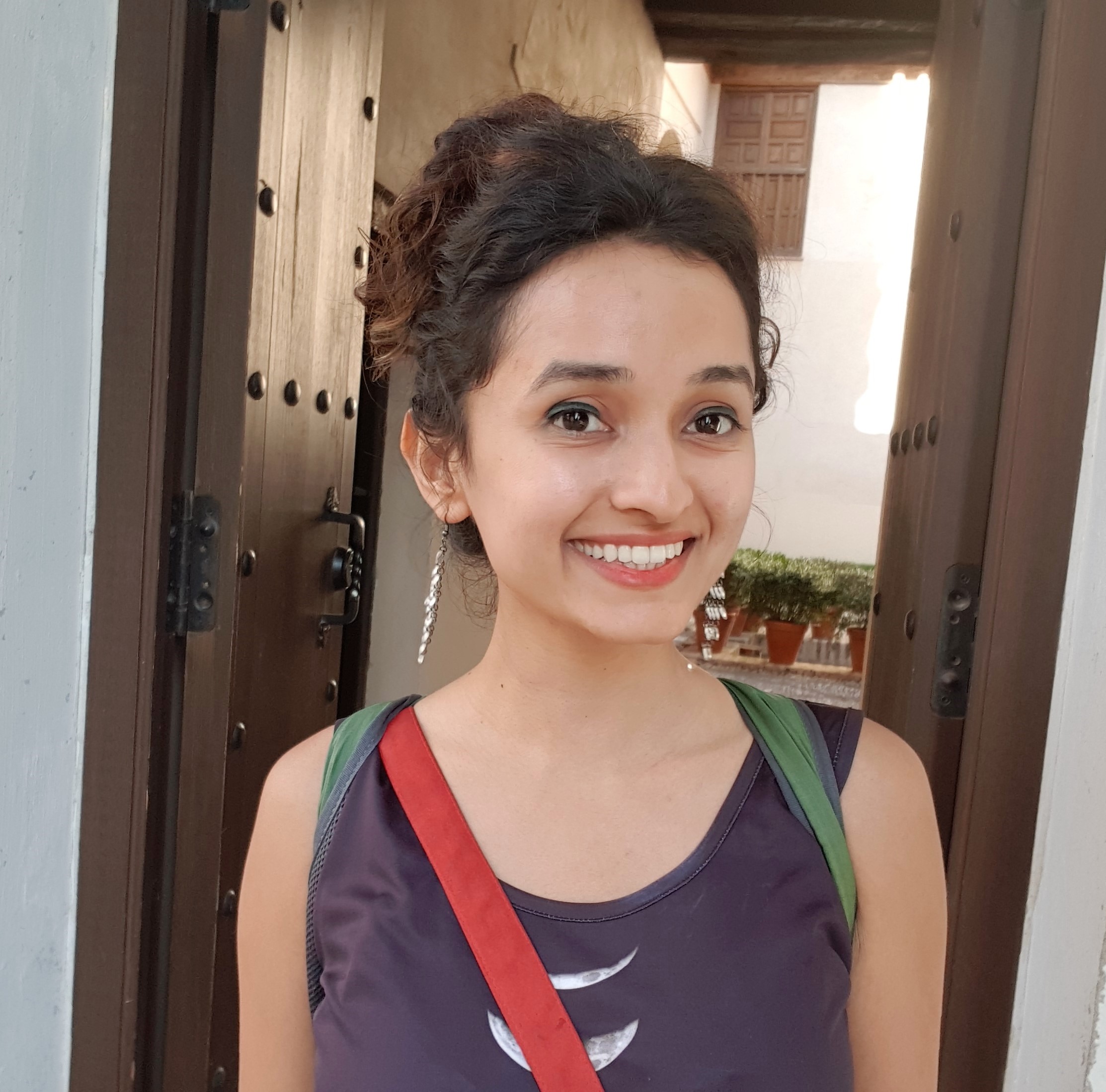 Namita Kulkarni
Yoga Teacher, Writer
Website: www.radicallyeverafter.com  |  Instagram: @radicallyeverafter
Namita Kulkarni is a yoga teacher, writer and artist based in India. She's been teaching yoga for the last 12 years. A gold-medallist law graduate, she also has a Post-graduate Diploma in Intellectual property rights from National Law School of India University, Bangalore. 
Her Artivist project aims to demonstrate how colonialism has been (and continues to be) the major cause of the climate crisis. Colonialism and the climate crisis both being rooted in ever-extractive ways of life which stand disconnected from any sense of wonder and humility before the infinite workings of the planet. Her project also explores how indigenous wisdom might bring us to our role as a custodial species with a sense of belonging to the planet rather than possessing it.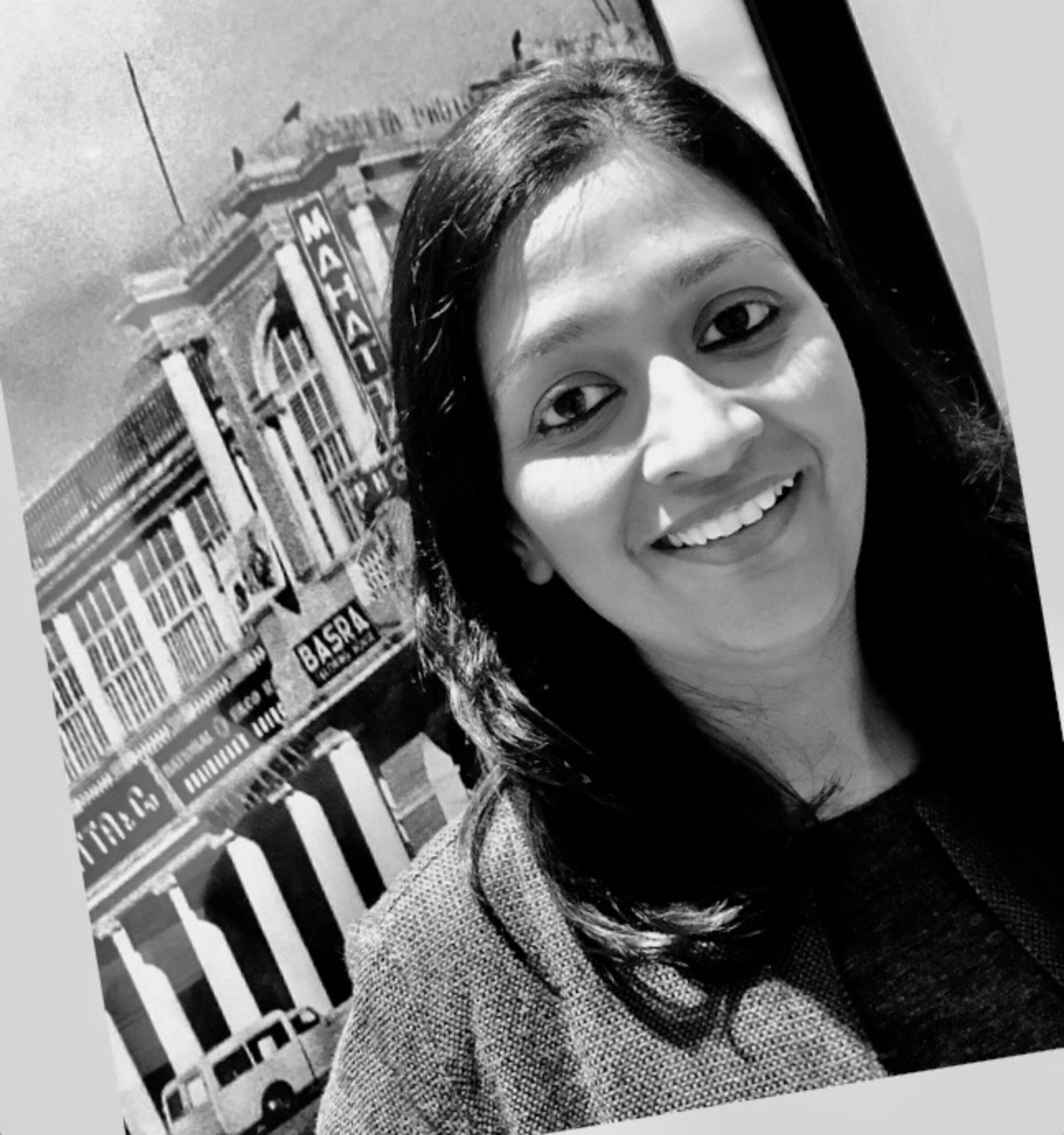 Dilpreet Bhullar
Writer, Researcher 
Instagram: dilpreet_bhullar_026  
Dilpreet Bhullar is a writer and researcher based in New Delhi, India. With an MPhil from the University of Delhi in Comparative Literature, she has been the recipient of the Alliance for Historical Dialogue and Accountability Fellowship at Columbia University, New York. She is co-editor of the books Third Eye: Photography and Ways of Seeing and Voices and Images. Her essays on identity politics, the representation of refugees in print and digital media, and visual sociology are frequently published in leading books and journals. Currently, she is the associate editor of a theme-based journal dedicated to visual arts, published by India Habitat Centre. 
Dilpreet is developing the project entitled Narrative of Object and Voice of Memory. The exercise to retrace the intangible memory entwined with the tangible object is the core of the project. The etic framework of the projects offers displaced the agency to share a figment of personal memory of loss to reconcile with the past in the present with a desire of creating a promising future. Towards this end, the photo-documentation of the object – a source of emotive personal attachment – interweaves the personal histories and experiences of displacement.
"The exercise to retrace the intangible memory entwined with the tangible object is the core of the project."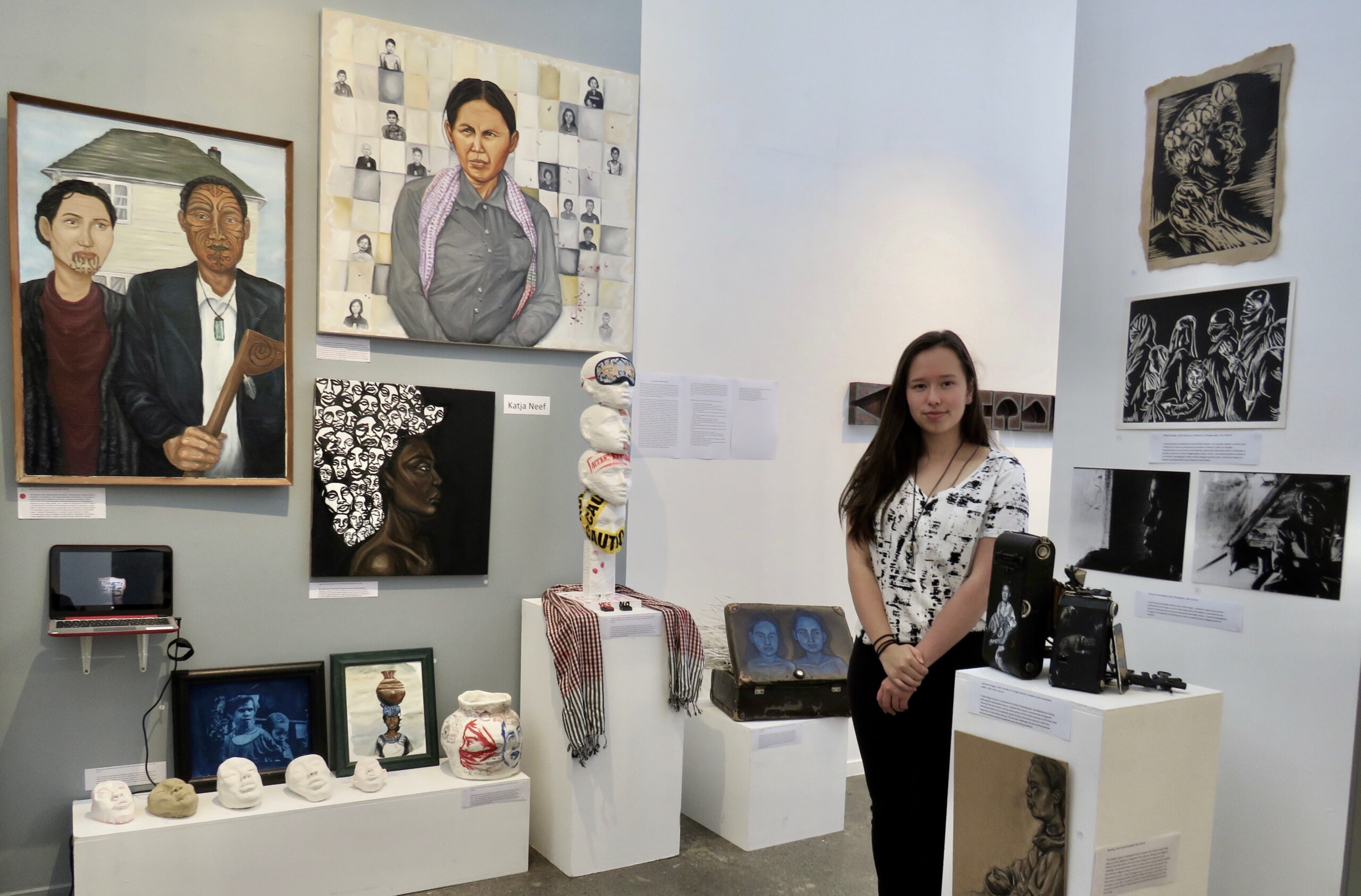 Katja Phutaraksa Neef
Political Artist 
Instagram: @art.of.unrest
Twitter: @Katja_Neef
Portfolio: https://revolutioncreative.co.nz/user/1824/
Linkedin: https://www.linkedin.com/in/katja-phutaraksa-neef/ 
Katja Phutaraksa Neef is a self-taught political artist born and raised in Thailand and grew up in Japan and Aotearoa. She has participated in field research and workshops in Fiji, Vanuatu, Thailand, Cambodia, Tanzania, Peru, Indonesia, and West Papua with a regional focus on Asia and the Pacific. Her academic research and advocacy interests include issues concerning land governance and dispossession, social inclusion, Indigenous rights, forced migration, and climate justice. 
Katja's artworks explore key human rights themes surrounding Climate Justice, refugees, forced displacement, and racial justice through ostensibly innocuous mediums such as art, predominantly using mixed media, sculpture, and oil paint.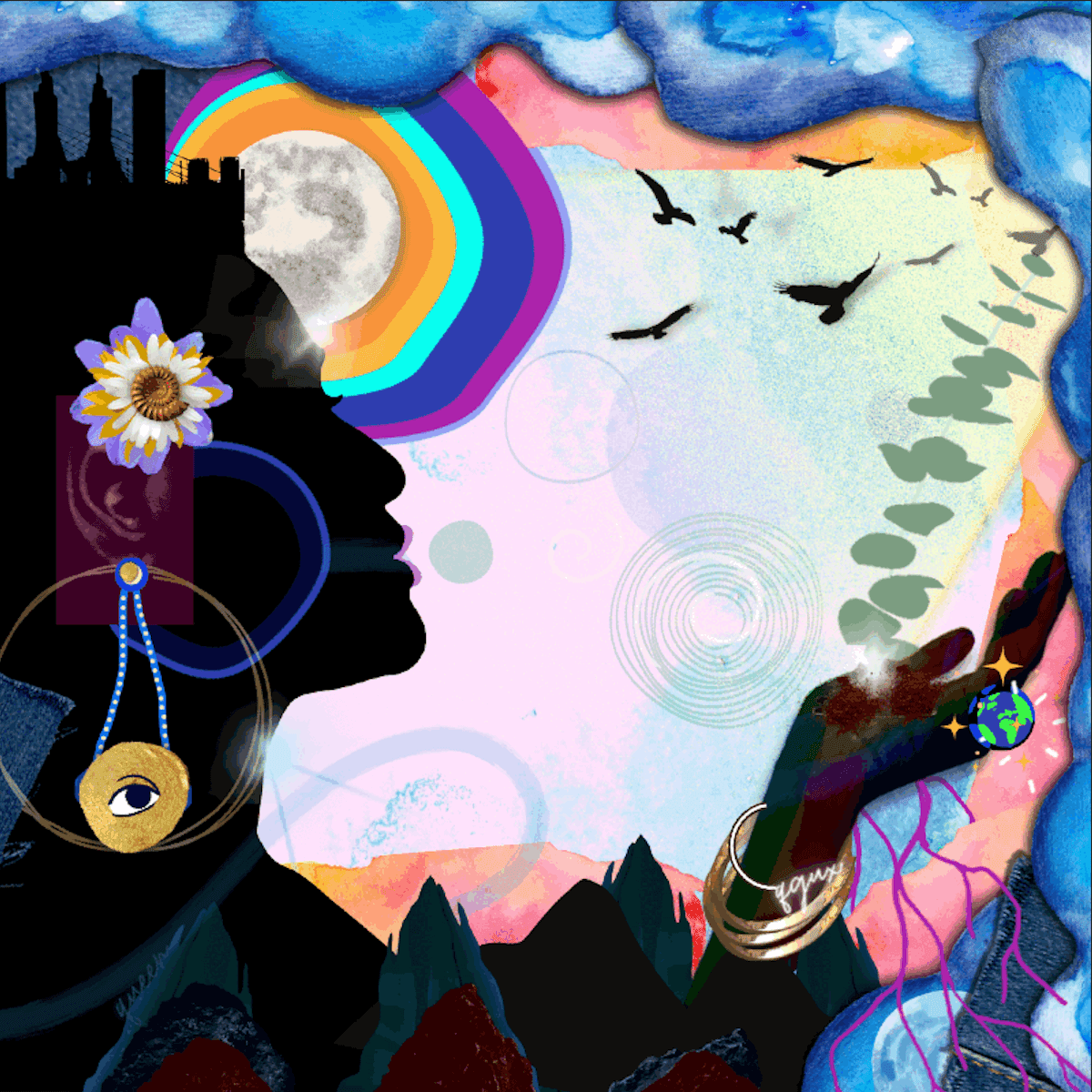 Queen
Artist, Facilitator & Wellness Practitioner 
Queen is an Artist, Facilitator & Wellness Practitioner from the indigenous Munsee Lenape lands called Brooklyn, New York. From music to meditation and more, Queen designs multi-media experiences that integrate performing & visual arts with practical healing techniques. Current work explores intergenerational dialogue as a key resource for addressing age-ism, implementing holistic healthcare & housing justice. 
"I believe that Art is Technology – a 'spiritual device'
… for human(e) connection & transformation …"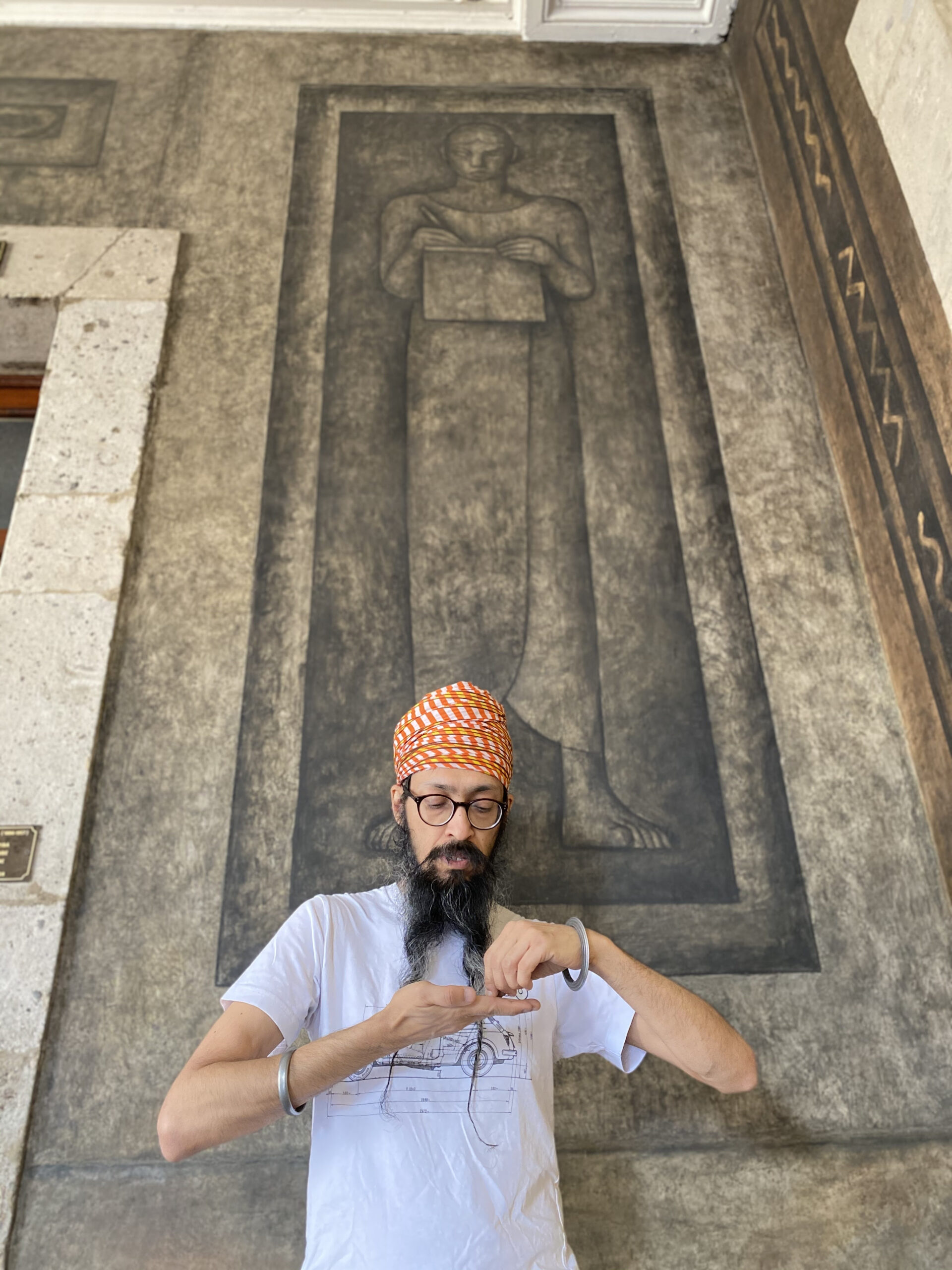 Vishavjit Singh
Illustrator, Performance Artist, Storyteller 
Website: Sikhtoons
Vishavjit Singh is a New York City based TEDx speaker, illustrator, performance artist, storyteller, and creator of www.Sikhtoons.com. He got his spark for cartooning in the post 9/11 tragedy when Americans with turbaned and bearded countenance became targets of hate/bias crimes. For the past few years, he has been traveling across the US with his Captain America persona armed with a turban, beard, and humor to tackle fear, anxiety, bigotry, and intolerance. He uses storytelling as a tool to create a space for challenging conversations around identity, race, bias, vulnerability, and how to be agents for positive change. He hosts talks & keynotes in schools, universities, government agencies and companies including Google, Apple, NASA & Congressional Asian Pacific American Caucus. As an artivist and a survivor of the 1984 genocidal massacre of Sikhs in India, he is working to capture the stories of many like himself who survived this tragedy.
Inaugural Artivist in Residence:  Harbani Ahuja
Harbani has been creating a series of poems called "Dicta" from important U.S. Supreme Court cases spanning two centuries. The law is often viewed as a larger than life concept that is inaccessible and difficult to understand. Many people also view the law as the equivalent of justice. The Dicta series exposes the gaps between the law and justice, and educates and inspires the general public to understand the timelessness of the struggle for human and civil rights in the U.S.  
Watch Harbani speak about Dicta, revealing her process with two poems.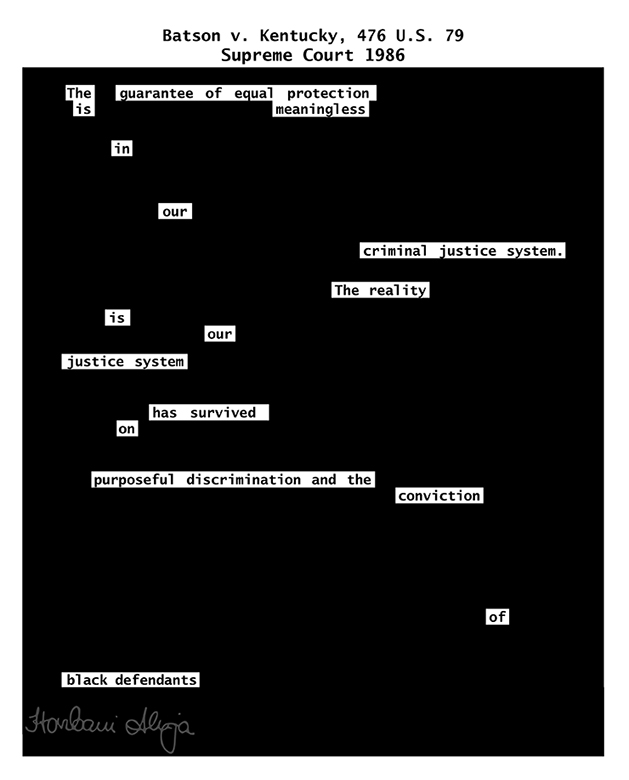 Harbani's project includes poetry collections on Women's Rights, Rights of Black People, Immigration Rights, and Indigenous Rights and Right to Love. Her work has been on display at Clifford Chance's New York Office, Manatt, Phelps & Phillips Los Angeles Office, was featured at human rights and technology conference RightsCon, and has been written about by the ABA Journal and Law360. It is available to the public online through an interactive virtual exhibit, where the viewer can experience the poems and learn about the court cases they are based on. You can hear Harbani speak about her work on the Legal Talk Network.
Interested in supporting ICAAD Artivism?