This month, ICAAD's Erin Thomas presented the results of the innovative family-tree mapping gender-based violence (GBV) study in Niue. This project comes from over 4 years of collaboration with key partners in Niue working to study and advocate against GBV. The research was the first of its kind in Niue and the first time the family-tree mapping methodology was used anywhere in the world. 
GBV is a difficult topic to research for a variety of reasons. Many countries have conducted quantitative household surveys to get a better understanding of local dynamics and to support policy change and development. In Niue, an island country with a population of 1,600 people, this conventional approach presented a number of practical and ethical challenges. In partnership with the Department of Community Affairs, we developed a creative approach to uncover the information that would support institutional and policy change for victims/ survivors of GBV.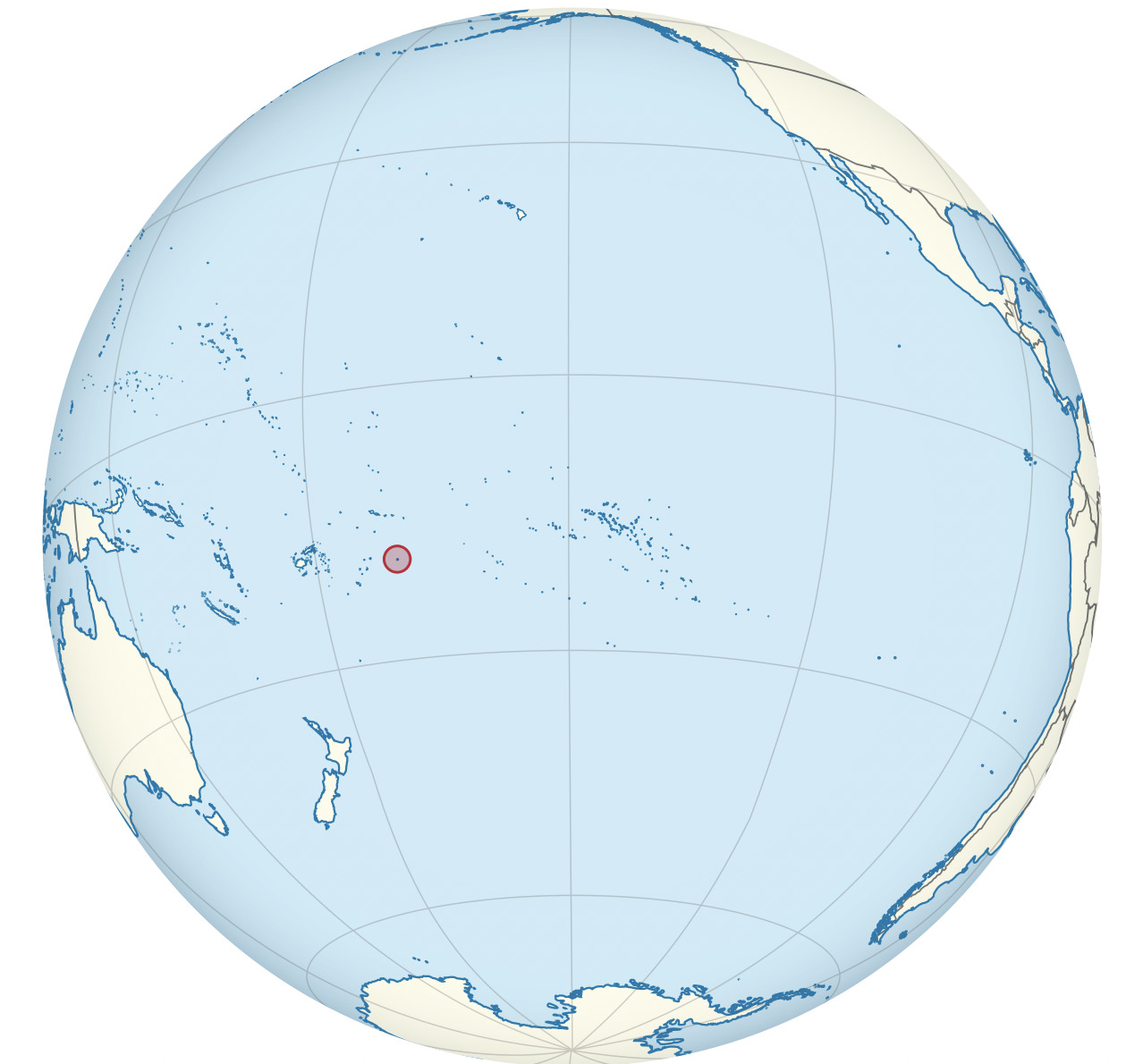 Niue is an island country located between Tonga, Samoa, and Cook Islands and has a land area of 261 square kilometers.
ICAAD's 2017 Report, Assessing Gender-based Violence in Niue, pointed to the family being the primary space in which GBV is disclosed and dealt with. Supported by 27 informant interviews with 32 total participants, the family-tree mapping approach was piloted in 14 interviews with one older woman from each village. Each interview began with mapping the participant's family tree within two generations and followed with questions about disclosure, accountability, education, and gossip in relation to GBV. Read more about the methodology as published in the Pacific Health Dialog.
The project has evolved to include the connection between GBV and the realities of the climate crisis. The climate crisis impacts GBV by adding contributing factors such as financial pressure on livelihoods and traumatic experiences with disasters. Working with the Makefu Village Women's Council, we have been able to connect the dots and support local advocacy around climate and gender justice.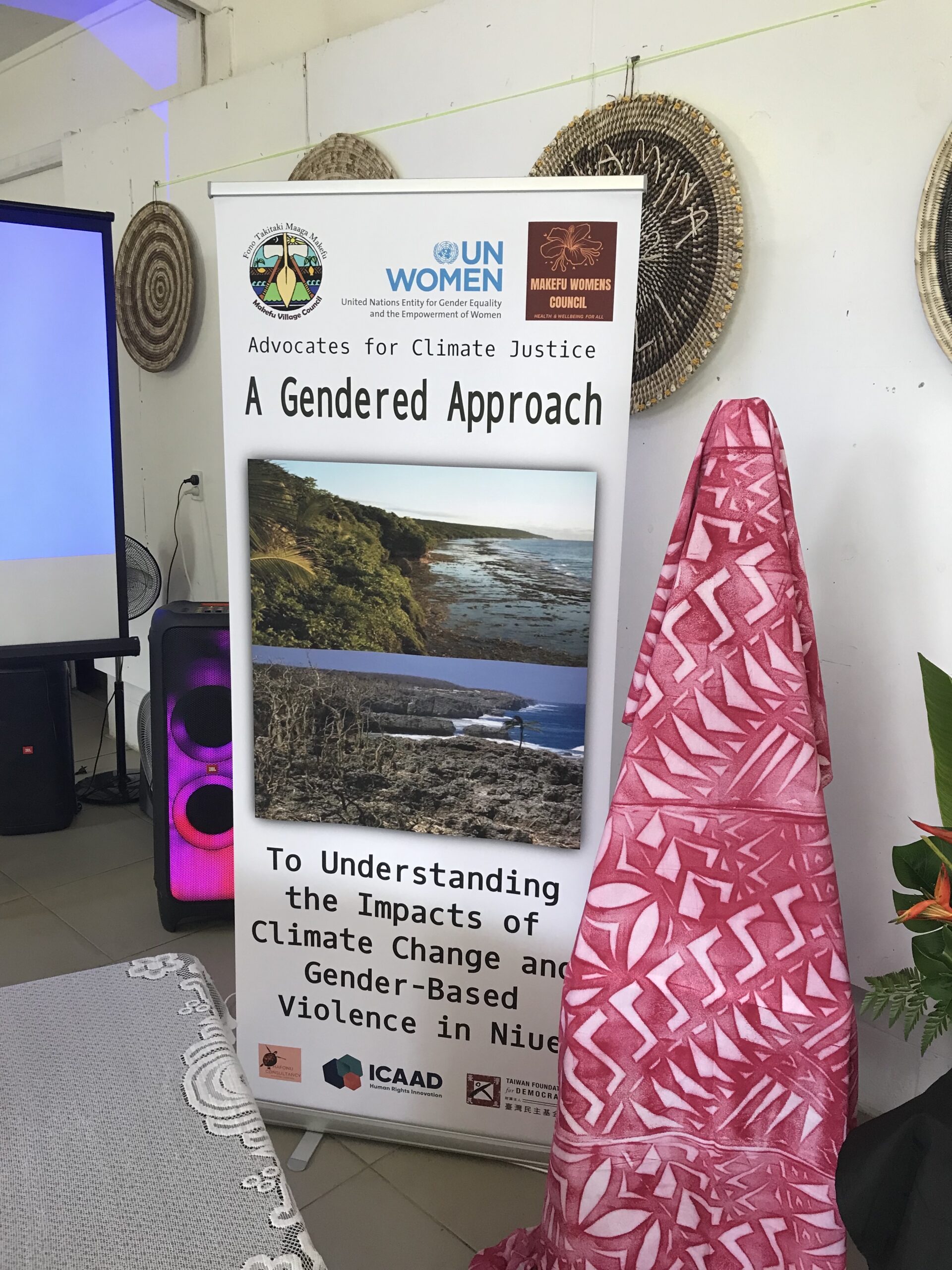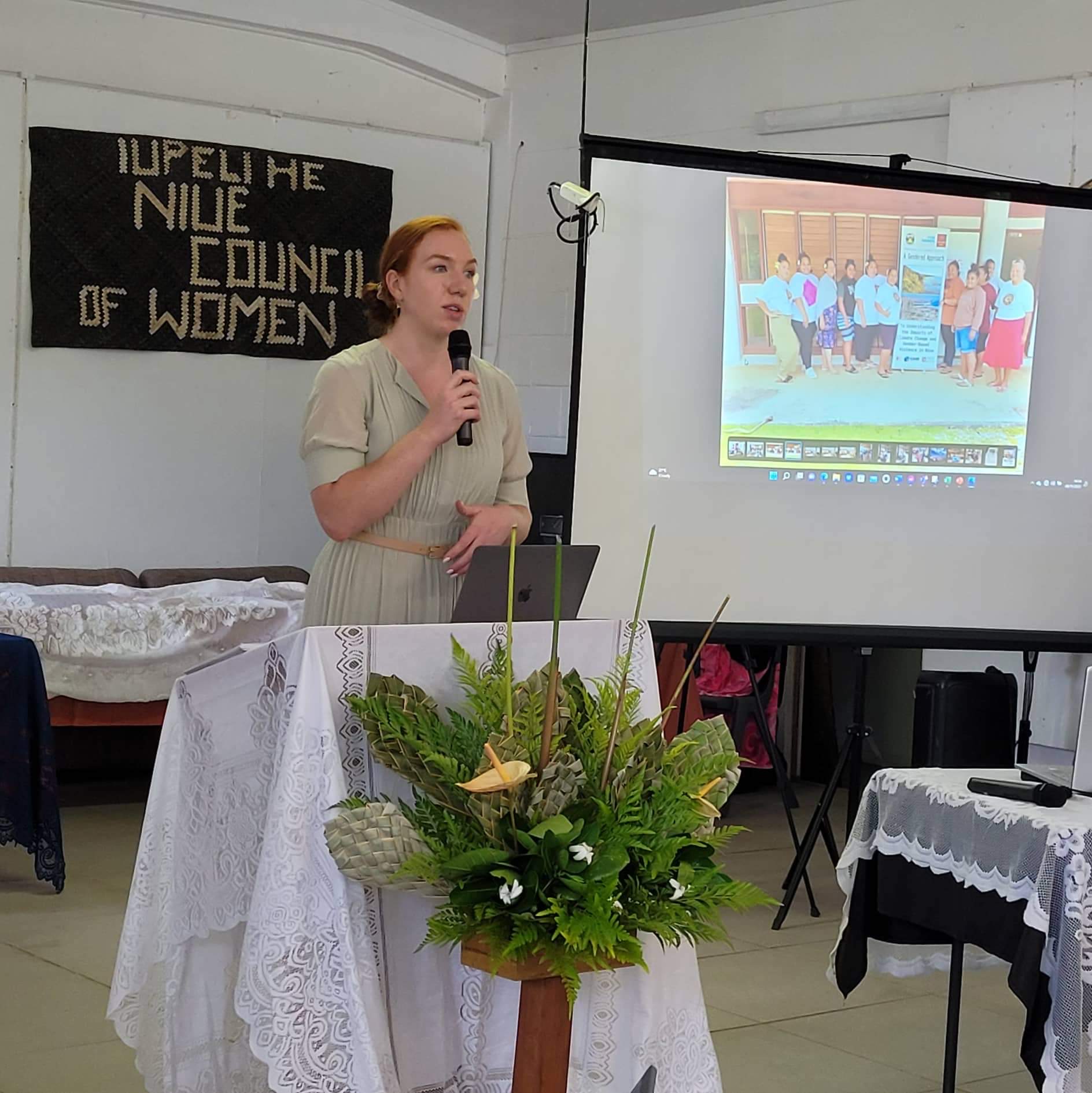 Erin Thomas presenting on the GBV research at the 350 Niue Climate Recovery Storytelling Workshop on 8 November 2022 at Makini Hall in Niue.
The family-tree mapping research was presented to key stakeholders in Niue in November, fuelling conversations around the draft Family Relationships Bill which will now include domestic violence provisions in line with international best practices. In addition to supporting policy change and awareness programming in Niue, this research piloted a methodology that can be used to uncover dynamics around GBV that are critical to policy change in other small, close-knit communities around the world. 
This research was conducted as a part of a Master's thesis by Erin Thomas at the University of Auckland with funding from the New Zealand Ministry of Foreign Affairs and Trade Postgraduate Field Awards. The report was written by Erin Thomas and translated by Maryanne Talagi with funding support from the Taiwan Foundation for Democracy and UN Women Pacific under the Spotlight Initiative Pacific which is funded by the European Union.