The TrackGBV Dashboard features the rigorous analysis of 2,493 cases from nine countries to support a range of stakeholders, including lawyers, in improving access to justice for women and girls. On June 28 in Suva, Fiji, ICAAD's Erin Thomas led a Continuing Legal Education (CLE) workshop with the Fiji Women Lawyers Association (FWLA) going into depth on the data from the 913 Fiji cases from 2000 to 2021. Over 40 lawyers participated and learned about how to use the TrackGBV Dashboard. In 2021, ICAAD shared the preliminary data for Fiji on a panel at a prior CLE workshop with FWLA. This workshop offered more in-depth analysis and interactive activities to train lawyers on how to identify and analyze contentious factors in their own cases.
For lawyers, the Dashboard offers perspective on the legality of relying onf arguments rooted in bias. While certain contentious factors are common, the workshop raised concerns about the legality of their application. The cohort worked through four case examples from 2019-2022 which brought up conversations about "Other Contentious Factors," and the misapplication of first time offender status to reduce the sentences of perpetrators. In these recent cases, there were multiple examples of "Other Contentious Factors", or what we describe in the TrackGBV methodology as factors that unjustly privilege the interests of the perpetrator over those of the victim/ survivor.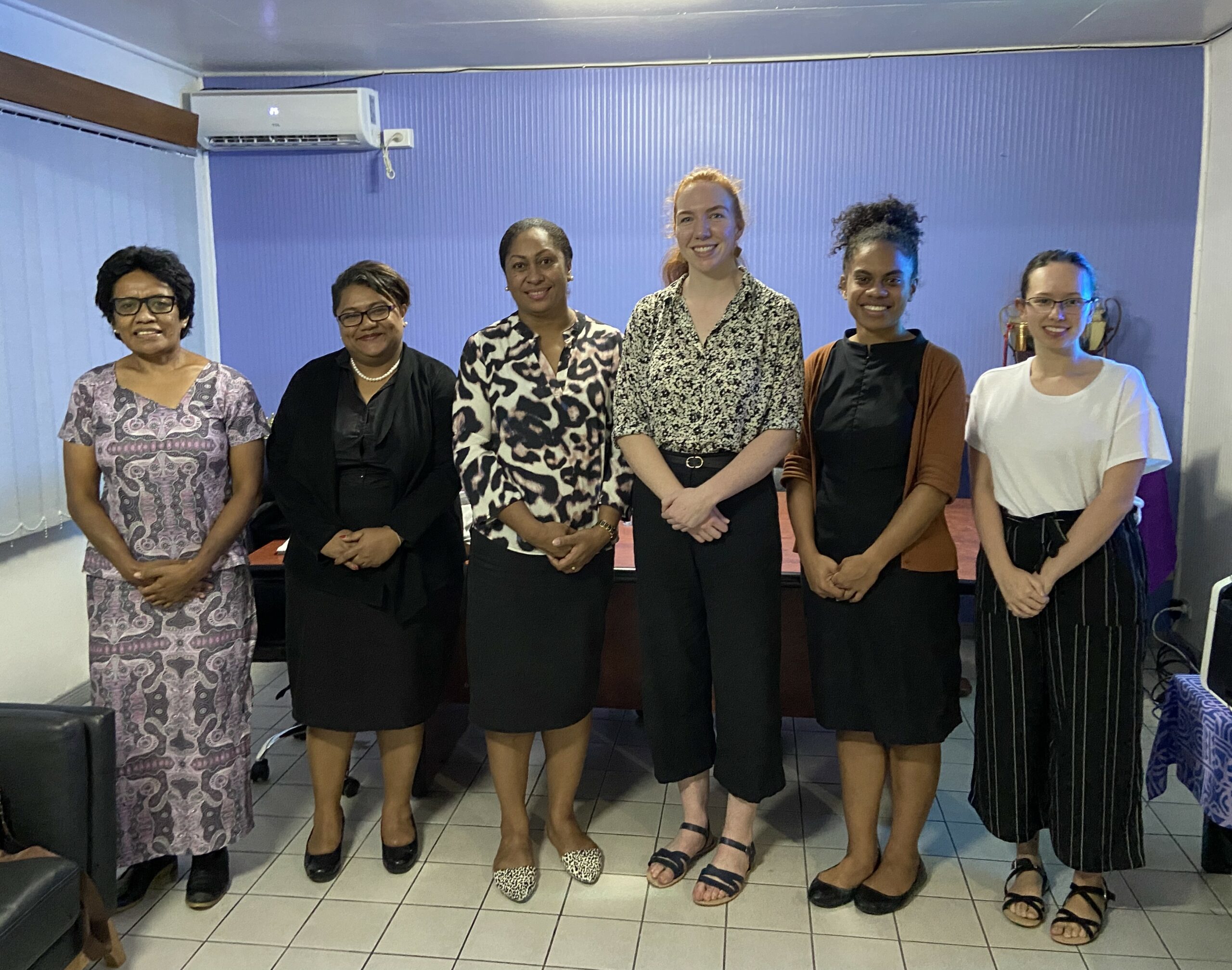 ICAAD and Fiji Women's Law Association colleagues at the Fiji Law Society Office. 
For example, in State v Amae [2020], the perpetrator of child rape had their sentence reduced for being 37 years old, self-employed, and a father of an infant. In State v Tagi [2019], the perpetrator of domestic violence and assault with actual bodily harm had their sentence reduced for being 32 years old, married with four children, and a farmer. In State v Rasheed [2021], similar personal factors were rejected by the judge in another case of child rape; however, the perpetrator was still given credit for first time offender status despite the fact that he had raped his daughter multiple times over the course of a year. 
In the discussion, we explored the need for a system-wide approach to improving access to justice, so that judges do not accept contentious factors raised by defence attorneys, there is collection and use of medical evidence, and anonymity is protected for victims/ survivors. Participants identified ways in which the Dashboard can support their work as advocates for their clients as well as legal professionals in the broader system striving towards improved access to justice for women and girls.
Interested in learning more about how the TrackGBV Dashboard could support your work?