In this unique time, it is inspiring that some of the clearest voices calling for change are young people; people like Greta Thunberg, Malala Yousafzai, and Marley Diaz. And those youth are calling for all people (civil society, corporations, and governments) to realize the impact of their everyday decisions, and to work for the betterment of humanity. We believe they are right. Protecting the rights of others is the best way to secure your rights into the future.
Looking back on 2019, we would like to take a moment to thank all of the public and private organizations that helped us advance human rights, including: Fiji Women's Rights Movement (FWRM), Sisters for Change (SFC), Nazdeek, Clifford Chance, Manatt, Linklaters, and Conduent, amongst others. The efficacy of using an interdisciplinary approach to increase the advocacy capabilities of stakeholders is apparent in the change that is happening locally.
Today, as our most fundamental rights are challenged, communities are further marginalized, and power imbalances seem insurmountable, the work ICAAD does to promote human rights is of particular importance. As this year comes to a close and we usher in the new decade, we ask that you join us in our mission to disrupt unjust systems and ensure a more equitable future for all.
Thanks to supporters like you, this year, ICAAD raised the highest amount ever for our programs. We'd especially like to recognize Board Members Laura Toyofuku-Aki and Sean Dougherty, and foundational supporters Jim Leitner and Tracy Higgins in helping us reach this milestone.
Much gratitude to our donors, supporters, and partners and a wishing you all the best for a wonderful year to come!
In solidarity,
Courtney, Laura, Jessica, Sean, Hansdeep, and Jaspreet
Board of Directors, ICAAD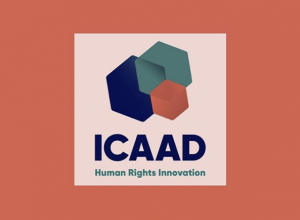 New Staff + New Look
ICAAD welcomed Elizabeth Long, Behavioral Design Lead; Joe Wheeler, Creative Lead; and Erin Thomas, Research and Policy Coordinator to the team. We also launched a new website with Joe's assistance.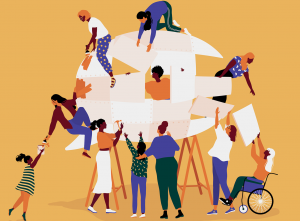 ICAAD Teaching at Columbia University
The ICAAD team created a course, "Disrupting Discriminatory Systems Through Behavioral Science & Design Thinking" for graduate students at Columbia University's School of Social Work starting in Jan. 2020. We are grateful for the assistance of Board Member, Dr. Cogburn for facilitating this opportunity.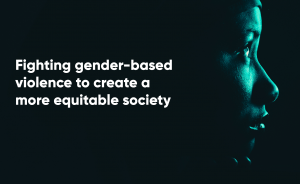 TrackGBV Expands
ICAAD coordinated with FWRM, Linklaters, Manatt attorneys, Conduent, and governments to continue a 20-year review of domestic violence and sexual offence cases from Pacific Island Countries. ICAAD also worked with lawyers at Clifford Chance to plan the next three years of the project, including a pilot in Latin America.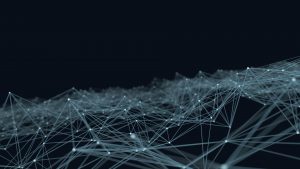 Providing Human Rights Expertise on Ethics and Artificial Intelligence
Hansdeep Singh and Jaspreet Singh provided comments for a chapter on Philosophy and Ethics of AI in the forthcoming 4th edition of Peter Norvig and Stuart Russell's leading textbook, Artificial Intelligence: A Modern Approach.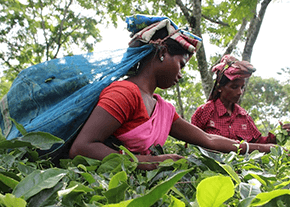 Improving Conditions for Tea Garden Workers 
Coordinating with partners in India and Clifford Chance in the U.K., we are analyzing potential legal avenues for upholding the rights of marginalized tea garden workers on tea plantations. Read about ICAAD's prior work in the region here.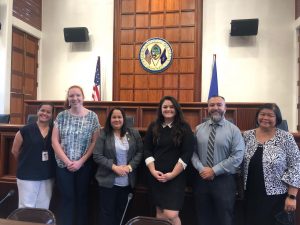 Compacts of Free Association (COFA) Negotiations
The COFA agreements between the U.S. and Marshall Islands, Micronesia, and Palau are up for renewal in 2023-24. Erin Thomas traveled to COFA states in November to engage with local CSOs and governments to build a common vision for more equitable outcomes for the COFA renewal negotiations.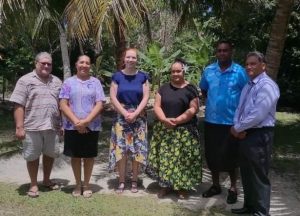 Assessing Gender-Based Violence (GBV) in Niue
Erin Thomas continued her work in Niue to explore both the formal spaces as well as the informal family spaces for dealing with GBV in terms of disclosure, accountability, gossip/talk, and education. Read more.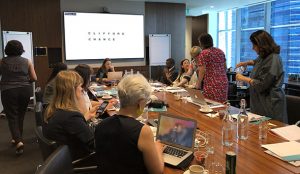 Equality & Justice Alliance Experts
SFC and EJA, invited Hansdeep Singh and other senior legal and policy experts to Singapore in April to share their technical expertise on the impact of discriminatory laws on women and girls, including the Pacific Island region where ICAAD has a significant GBV focus.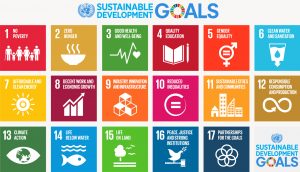 TrackSDGs Report Published
With the support of the Falcon Foundation, ICAAD published our 2nd report using TrackSDGs data, which uncovers opportunities to allocate resources that advance the Sustainable Development Goals (SDGs). Elizabeth Long helped analyze and organize the data that provided the insights for the report.