ICAAD was invited back as a member to the Clinton Global Initiative (CGI) this year and was fortunate to have five team members attend the recent CGI Week of Action leading up to the upcoming CGI Annual meeting at the end of September.
"Engagement with CGI members is always a deeply rewarding experience — its a great way to meet dedicated game-changers who want to help solve some of the world's most difficult challenges," said Hansdeep Singh, Co-Founder & Director of Legal Programs at ICAAD. He continued, "We've also benefitted from increased engagement from ICAAD Advisors this year, who have lent their expertise in a number of recent CGI meetings, and have been able to spread the word about ICAAD's Commitment to Action to promote access to justice for women and girls in the Pacific Islands."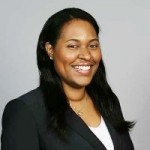 Commenting on the session on Gender Inclusiveness & Equality, Joanna McGibbon, Advisor said, "I enjoyed hearing the inspiring story from the Women Deliver representative of a youth ambassador from Zimbabwe who was concerned with maternal health, and successfully advocated amongst the elders in his community to ban the practice of child marriage. The ambassador shared this story with a peer in Bangladesh, who decided to replicate the focus on elders in his community for his project. It's that kind of willingness to challenge the status quo combined with modern global connectivity that can help change the lives of girls globally."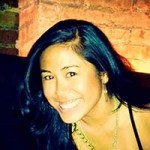 Laura Toyofuku-Aki, Volunteer Development Manager, attended two sessions, including one on Resilience and Security in the context of global health. She stated, "The session I attended was incredible and informative. I was fortunate enough to be part of a working group session on GE's commitment led by GE Foundation Executive Director Dr. David Barash, on maternal and infant mortality during surgery."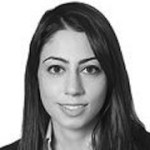 Paris Elahi, Advisor, who attended a session on Innovative Financing for Renewable Energy commented, "having previously worked on financing issues for a renewable energy project, it was great to converse with leaders in the field while discussing issues like the importance of pooling solar panels and mobilizing capital for projects in developing countries."
Bryan Miller, Board Member, attended two sessions, including a reception recognizing the importance of organizations focusing on women and girls. During the reception, Bryan had the chance to meet with Bill Clinton to briefly discuss ICAAD's work. He said, "Most surprising, the President will take a minute to meet anybody who is dedicated to making the world a better place – a genuine and exemplary man! I look forward to seeing him again as ICAAD continues to build relationships at the Clinton Global Initiative."
As part of ICAAD's Commitment to Action to promote access to justice for women and girls in the Pacific Islands, we will be releasing a major case-law analysis report providing data to drive the next advocacy steps in the region. We anticipate the report will be released prior to the CGI annual meeting in September, and will be discussing the results there.