JOB VACANCY: Development & Outreach Director
JOB VACANCY
Development & Outreach Director
Remote Placement
Full-time
Application Deadline: April 23, 2021
We strongly encourage people from diverse backgrounds to apply.
Who We Are
We work at the intersection of legal innovation and human centered design to create evidence-based programs with organizations and communities to combat structural discrimination. We see the law and behavioral design as crucial lenses in identifying and changing discriminatory systems. Guided by international human rights law, we approach transgressions by looking at data from systems and the experiences of those who encounter them to uncover patterns of discrimination and map solutions.
We are seeking candidates for the role of Development & Outreach Director to join our team. We are a small team, and if chosen for this role, you will work remotely and closely with staff and the Board of Directors in all development and fundraising endeavors. The successful candidate will be responsible for developing our fundraising campaigns, communicating with current and prospective donors, and building a stronger development team for our organization. This position involves managing individual and corporate gifts as well as planned and annual giving campaigns. 
If you have a strong background in non-profit fundraising and development, we encourage you to apply.  
Responsibilities:
Grow a major gifts program including identification, cultivation and solicitation of major donors.

Oversee grant seeking including research, proposal writing, and reporting requirements for large foundations and smaller family foundations.

Growing corporate sponsorship opportunities.

Strategically design campaigns for match opportunities via crowdsourcing platforms. 

Maintain the Bloomerang database by updating donor and financial information and overseeing data entry for special events, cultivation initiatives, and leadership gifts pledged and received.

Coordinate the annual report and year-end solicitation process.

Provide administrative support related to development, including managing contact lists and databases, scheduling, and preparing minutes.

Assist with the recruitment, coordination, and mentoring of development interns.

Meet reasonable quarterly targets for growing relationships.

Meet reasonable quarterly targets for fundraising.

Perform other responsibilities as may be required.
Who we're looking for
Education: A BA or BS is a minimum requirement though a higher degree is desirable. Focus on human rights, international relations, social science, business management, sales, or a related field is a plus if reflected both in course work and work experience. Those with more technical or finance related backgrounds are also free to apply. All candidates must have a desire to support human rights and share ICAAD's values.
Experience: A minimum of 3 years of fundraising and/or nonprofit development experience and a strong interest in human rights. 
Priority Skills:
Experience with philanthropy, fundraising techniques with a focus on major gifts, grant writing, and donor relations is highly desirable as well as prior foundation and philanthropic relationships.

Exceptional interpersonal skills and the ability to cultivate relationships, show empathy for people and community, listen well, and communicate with a wide variety of audiences, including donors are required.

Prior foundation and philanthropic relationships and grant writing experience is required.

Strong writing and analytical skills and the natural curiosity and creativity needed to conduct online research are required. Writing skills should reflect the ability to make complex information understandable to lay audiences.

Self-motivation and the ability to take initiative, prioritize with minimal supervision, and work independently as well as function as a member of a team are required. This includes the ability to initiate donor visits and fundraising calls.

Prior office/administration experience and strong organizational skills with meticulous attention to detail are required.
Preferred Skills:
Experience with event planning and/or community engagement is preferred.

Experience with a donor engagement or customer relationship management (CRM) platform is preferred.

Have knowledge and experience in fundraising techniques, particularly major gift fundraising.
Other: Applicants for this position must possess valid US work authorization.
Salary and Benefits: Salary is $50,000 to $60,000, commensurate with experience plus bonus incentives. ICAAD offers flexible work hours and employer-paid benefits including professional development funds, and 3 weeks of paid vacation time/ per year (sick leave is incorporated into that period) + major federal holidays.
How to Apply 
Send your CV and written answers to the following questions to info@icaad.ngo. 
In a previous role, how did your leadership help the organization grow? (less than 300 words)

Tell us about a fundraising or grant seeking success. What made the difference? (less than 300 words)
Please apply immediately or by April 23, 2021. Only complete applications will be reviewed.
ICAAD does not discriminate in hiring practices and actively seeks a diverse applicant pool. We encourage candidates of all abilities, ages, gender identities and expressions, national origins, races and ethnicities, religious beliefs, and sexual orientations. ICAAD is an equal opportunity employer.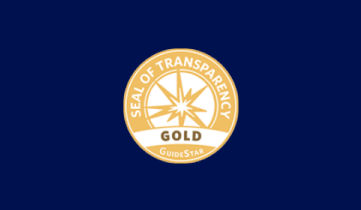 Each year, millions of people use GuideStar information to make decisions about nonprofits and the work they do.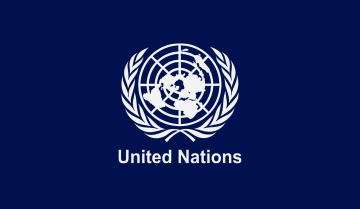 ICAAD has special consultative status with the United Nations Economic & Social Council.
Interested in getting involved?