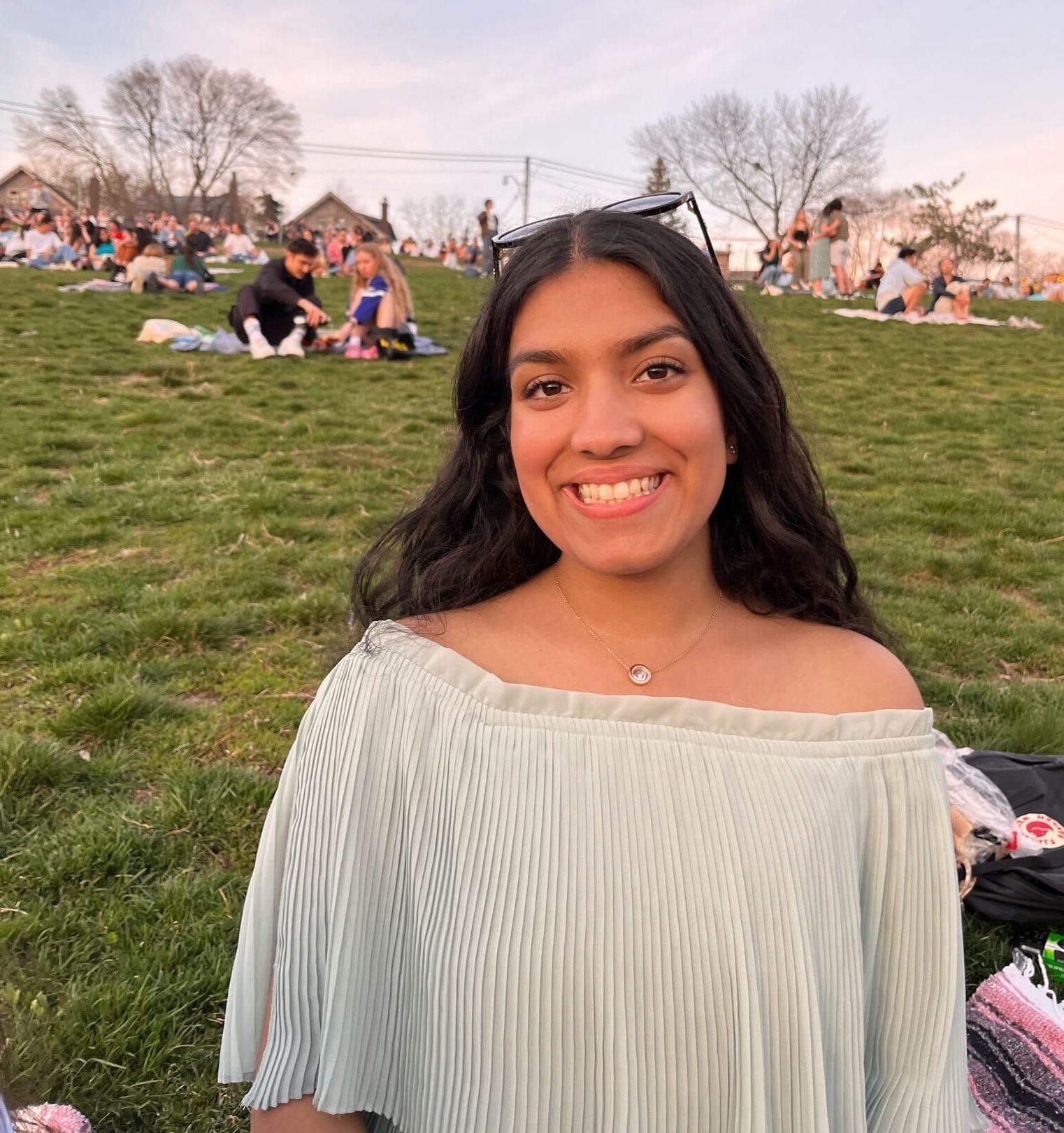 Anjali Joshi-Dave (she/her) is a student at the University of Toronto and started as a summer intern at ICAAD in May 2023. She is a Health Studies major with minors in Diaspora and Transnational Studies and Human Geography. Anjali is deeply passionate about global public health, climate justice, the creation of effective and equitable interventions, and the intersection of public health, climate change, and advocacy.
What is your role at ICAAD?
I am taking this opportunity as a summer intern to immerse myself in several projects. These include investigating the relationship between hate crimes and health experiences, analyzing research regarding migration, climate change, and health statuses, and conducting outreach for ICAAD's Artivism initiative. Even though I have been an intern for a short period of time, my research, analytical, and writing skills have been greatly utilized and built upon. Furthermore, I have been able to learn more about the process of taking a project from its brainstorming stage to the end-product. Valuable skills regarding teamwork, communication, project-building, and research will continue to be enhanced as I continue my internship. I am excited to share with the ICAAD team and audience what I get involved in over the summer! 
What

motivates your advocacy efforts? Who and what inspires you?

Whether in my personal life or when I am working with the ICAAD team, I am constantly inspired. For instance, seeing the ICAAD team work on projects such as the Protecting the Right to Life with Dignity for Tonga Returnees and its Artivism initiative has shown me ways of advocacy that I had not explored before. I've been inspired by efforts to shine a light on the injustices that Tongan returnees are facing as well as the power of art as a tool for advocacy. Previously, my internship at the League of Women Voters of The City of New York compelled me to get involved in increasing civic awareness through campaigns, outreach and research. My commitment to social justice started at a young age, when I learned about the prevalence of lack of access to freshwater in primary school, which is my oldest memory of advocacy-oriented work. I recall working with my classmate to brainstorm ideas to share with our class of how to remedy this issue, and remember how passionate I was to find ways to solve the problem. This passion created a domino-effect and is the root of much of my work.

What are some of the challenges you would like to address as an advocate?
I would like to expand what voices are heard, included, and are able to participate in the creation of policies, interventions, and more. By creating more pathways that allow everyone to participate, better solutions can be created. Having a greater variety of perspectives to learn from is not only beneficial to create more innovative solutions, but is also personally beneficial in expanding what one knows, how one thinks, and more. This remains a key point that drives many of the policy briefs I have written during my undergraduate degree – ranging from ameliorating mechanisms to improve refugees' access to healthcare, to ways of bettering reproductive health experiences. Context-focused efforts are key to supporting the implementation of more effective policies and programs in communities across the globe.
What is an important lesson that you'd like to share with other human rights advocates?
Although it can seem daunting at times when you are surrounded by inspiring advocates in the human rights field, there is always something you can contribute. The way to do that is to allow yourself to learn about issues and topics you may have limited knowledge about, or build upon the knowledge set that you currently have. Learning is a life-long process and through experiences of learning, big or small, one's skill set and perspective can continue to expand. Growing up in many different cities and countries, and now studying in Toronto, Canada, I have learned the importance and value in exposing yourself to new perspectives. A class that you took purely out of curiosity could inspire you to change trajectories regarding your career and it could be a source of new knowledge that spearheads your future advocacy work. For me, university classes such as my introductory course to Diaspora and Transnational Studies and my first-year public health seminar further instilled in me my passion for public health and learning about communities across the globe. The learning process inspires me to continue my work in advocacy.
You can get in touch with Anjali on LinkedIN.