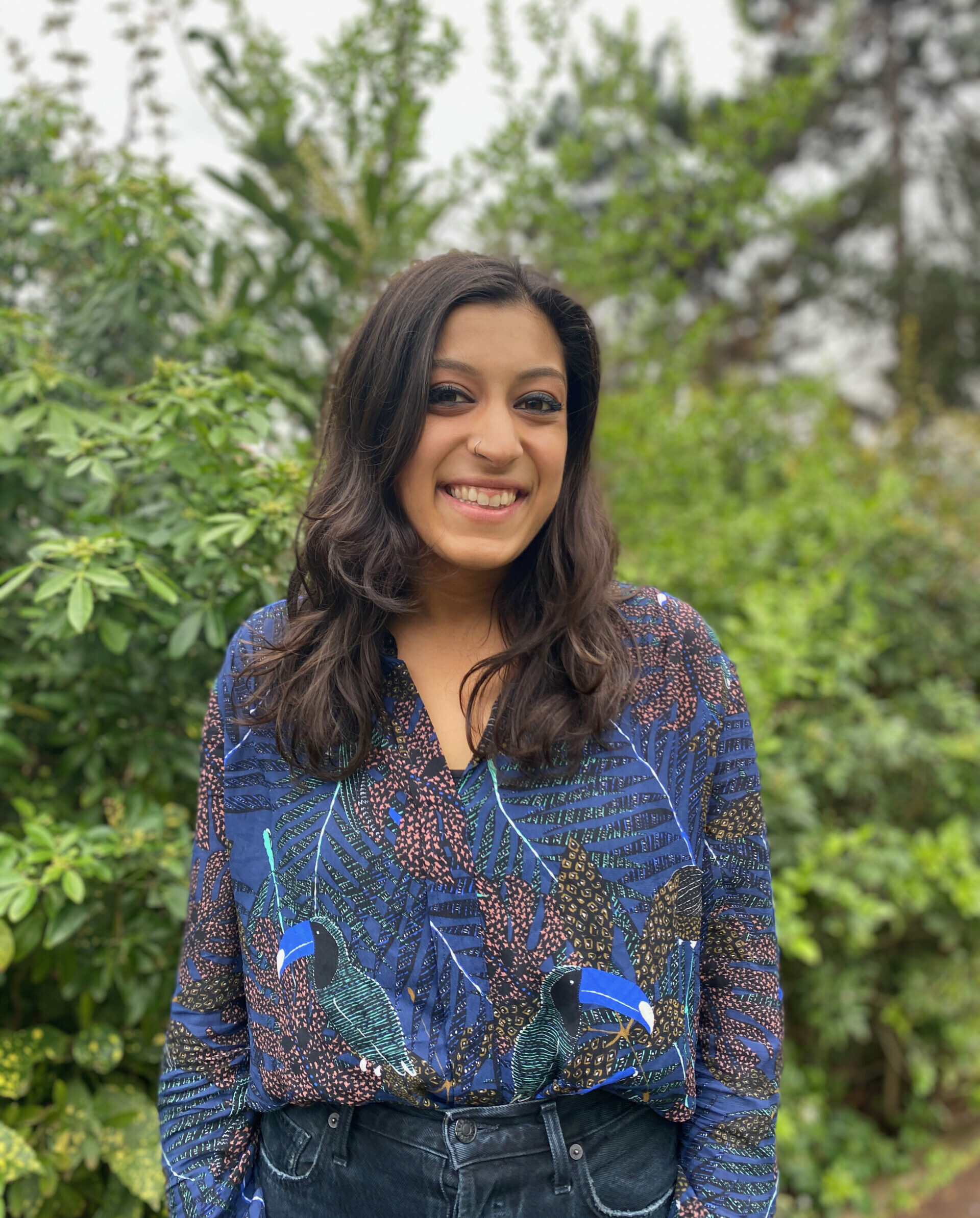 What is your role at ICAAD?
As ICAAD's Communications and Development Lead, I work to raise the profile of our organization, programs and partners. This includes developing press strategies for project launches, managing our social media channels and conducting fundraising to ensure we have the capacity to carry out our programs and continue to grow as an organization. 
A large part of this role is facilitating outreach across our global network of partners so we can collaborate to achieve common goals. My goal is to be a bridge: to help carry the stories, demands, and triumphs of those at the forefront of the fight against injustice into spaces where their voices are often silenced or sidelined.
What motivates your advocacy efforts? Who or what inspires you?
 I've traveled and lived in different parts of the world growing up, and I have been humbled to learn from people with diverse experiences and perspectives. Seeing the scale of inequity and how it manifests motivated me to pursue a career in advocacy from a young age.
A recent moment that stands out, and which made me passionate about working on climate justice, was a trip I took across Bangladesh in the fall of 2019. Seeing the sheer amount of water everywhere, and hearing about the ways communities are trying to adapt – from building homes on stilts to planning their imminent migration, drove home the reality of the climate crisis and the impact it is already having on communities, contrary to narratives that it is a 'future issue'.
I also draw inspiration from literature and the arts, which I believe play an important role in promoting solidarity and empathy by tapping into our shared humanity. Hwang Sok-Yong's novel Familiar Things showcases the tyranny, poverty and waste that can arise from progress, which for me is a reminder that sustainable development must be linked to human rights considerations. Iranian visual artist Shirin Neshat beautifully captures the difficult role women face as they navigate cultural and religious value systems – as I work to advance women's rights, her art is a reminder that intersectionality is key to building equitable systems. 
 My role at ICAAD motivates me because we're focused on bringing diverse groups of people together, with unique skill-sets, to problem-solve for lasting change. It makes me optimistic to be working with so many people who have creative ideas, collaborate with humility, and are willing to take risks. I really believe we can all live better, together, and ICAAD's mission is wholly aligned with this belief.  
I've also been fortunate to grow up in an environment where I felt comfortable expressing my opinions and calling out injustice when I saw it. My parents and grandparents continue to provide me with an abundance of wisdom from their experiences as immigrants working to create a new life and a better future. I'm a product of their teachings and I am deeply grateful for that. 
What are some of the challenges you have to address as an advocate? 
In order to stamp out inequity at its roots, structural change is needed. This is a major challenge because it requires a collective effort, creative solutions and long-term thinking. 
 It's clear that the existing systems we have work for few and fail for most. The recent floods in Pakistan – exacerbated by climate change – have displaced nearly half a million people, yet the country contributes less than 1% of global greenhouse gas emissions. Across the world, gender-based violence affects 1 in 3 women in their lifetimes. In the United States, Black Americans are incarcerated at nearly five times the rate of white people; despite making up 5% of the world's population, the U.S. has almost 25% of the world's prison population. 
These statistics don't exist in a vacuum: they are attached to very real human stories and have consequences that should be taken seriously. But these figures highlight how human rights issues are deeply entrenched within systems: international institutions, national laws and policies, judiciaries, and long-standing social norms that perpetuate discrimination and inequity. 
To address this challenge, everyone has a role to play. I believe that collaborating with innovative thinkers across sectors is critical. I've seen the power of leveraging data, the arts, education, science and law. Imagining what the possibilities for a just future could look like, and striving for it, is not idealistic: we have to challenge assumptions to avoid recreating existing systems of discrimination, colonialism, imperalism, sexism, and class priviledge. Otherwise, we risk replacing one unjust system with another. 
What is an important lesson that you'd like to share with other human rights advocates?
When I was in Sirjan, Iran (a city famous for its delicious pistachios) a taxi driver told me:  "Pistachio trees are hard to grow. Once you plant a tree, it takes ten years for the tree to bear fruit. Each season, it requires tender care. If you're patient and consistent, and if you work hard, a decade later you will enjoy the fruits of your labor."
I think the process of bringing about systems-change is a bit like this. You might not see the change immediately, but keep at it – it takes time to implement structural change, and norms and behaviors don't change course overnight. While there might not always be an immediate celebratory news headline, it doesn't mean the work you are doing is not important and isn't having an impact. I would add that even if there is no big 'victory' – enjoy the small ones, and the learning that takes place along the way.
 Beyond the work itself, I would say remain open to learning and to being challenged – it's okay (good, even!) to be wrong. My undergraduate advisor used to say "you don't know what you don't know." This has stuck with me, and I try to remain curious.
You can find Sara on LinkedIn here.