We are honored to spotlight our Senior Technology Advisor, Conan Hines. Conan is the Senior Legal Technology Advisor at Clifford Chance. He lives in Beacon, NY with his wife and daughter. They spend a lot of time in their backyard and garden with their dog and three chickens. He also plays guitar and golf in his free time.
 
What do you do at ICAAD?
I am Senior Technology Advisor and help design and source the technology components of some of our heavier data projects. Typically, these projects revolve around data processing, analysis and visualization. I also support in ad hoc ways whether it's commenting on a grant proposal or promoting events.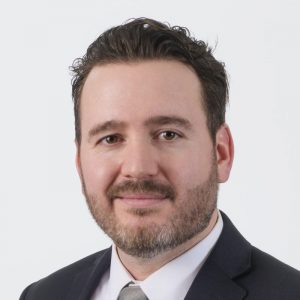 What motivates your advocacy efforts? 
Even before I decided to go to law school, I wanted to be an advocate. I'm now in a unique position where I get to work at the intersection of law, design and technology. While there are many talented lawyers serving those in need, it only scrapes the surface of what's actually needed. Thinking outside the box and proposing new paradigms to address obstacles within the legal system seems like the clearest path to affecting real change. We know in most cases that this will not be government-led or corporate-led, so it's either you try to do something about it or you don't.
Who or what inspires you? 
I draw a lot of inspiration from my parents. My mom was a medical professional and my father an educator, so I saw the direct impact they had on people's lives every day. Beyond that, their ongoing commitment to giving back to society has been a part of my life. My mother is retired but goes to a cancer center three times a week to teach therapeutic art techniques to patients which shows the work never stops, and I hope I never do.
What is an important lesson that you'd like to share with other human rights advocates? 
Speaking as a technologist, technology-driven solutions are a dangerous proposition when looking to solve a problem. Problems and their solutions begin with the people who experience them. While technology is vital to human rights innovation, we have to avoid the "we can solve it with an app" mindset.
Anything else you'd like to add?
ICAAD is a tremendous organization and if anyone is looking to get involved with cutting-edge human rights projects, you won't find a better place.
You can follow and connect with Conan on LinkedIn.