This guide explains how to turn on notifications or "favorite" status for Twitter, LinkedIn, Instagram, and LinkedIn so that posts from your favorite human rights advocates and organizations appear first in your feeds. We'll use ICAAD as an example, but feel free to use this for other advocates and organizations you follow.
Twitter
There is only one option on Twitter to prioritize posts and that's to turn on notifications for specific accounts. You can do this by going to the ICAAD Twitter page and clicking on the icon of a bell with a plus sign next to the follow button.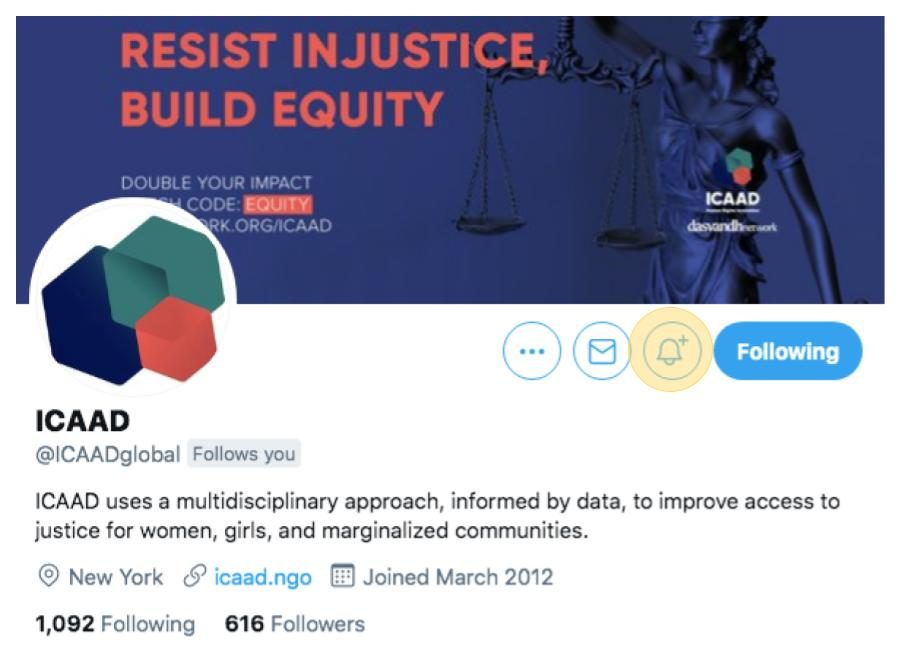 Facebook
On Facebook, you have a few options. When you go to the ICAAD Facebook page, click on the three dots under the donate button and select "follow settings." A panel will open to tailor how ICAAD posts will appear in your feed. Select "favorite" to see ICAAD posts higher in your news feed, and select what type of notifications you want to receive about posts and videos.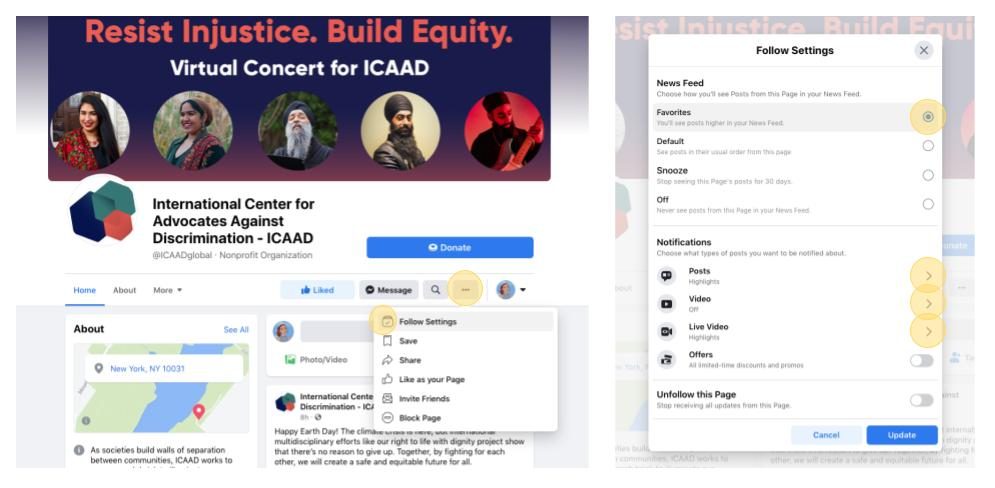 LinkedIn
On LinkedIn, you'll only be notified if you have an affiliation with ICAAD in your work experience. Please add your role to LinkedIn, and we will be able to notify you with all new posts. You can also follow the ICAAD page on LinkedIn if you don't already by clicking "follow" on the ICAAD LinkedIn page.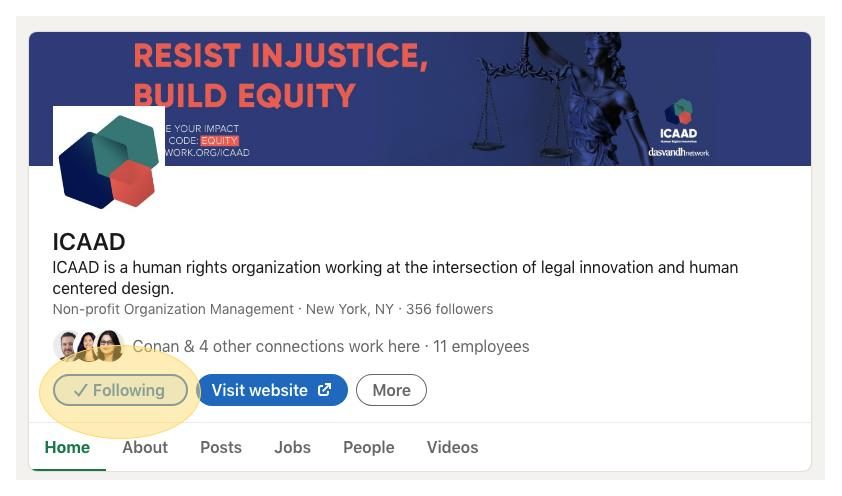 Instagram
On Instagram, you can turn on post notifications. You can do this by going to the ICAAD Instagram page and selecting the bell icon in the top right corner. A panel will appear giving you options to get notifications for posts, stories, and video.