We are honored to spotlight our intern, Franscine Anmontha. Based in Utah, Franscine is a graduate of Dixie State University with a focus on strategic communications. Her capstone projects explored how intercultural communication affects Pacific Islander students in higher education and contributed to a better understanding of how Pacific Islander students feel on a campus on which they feel underrepresented. Her passion for nuclear justice and human rights in the Marshall Islands runs deep, and we are thrilled to have her on our team.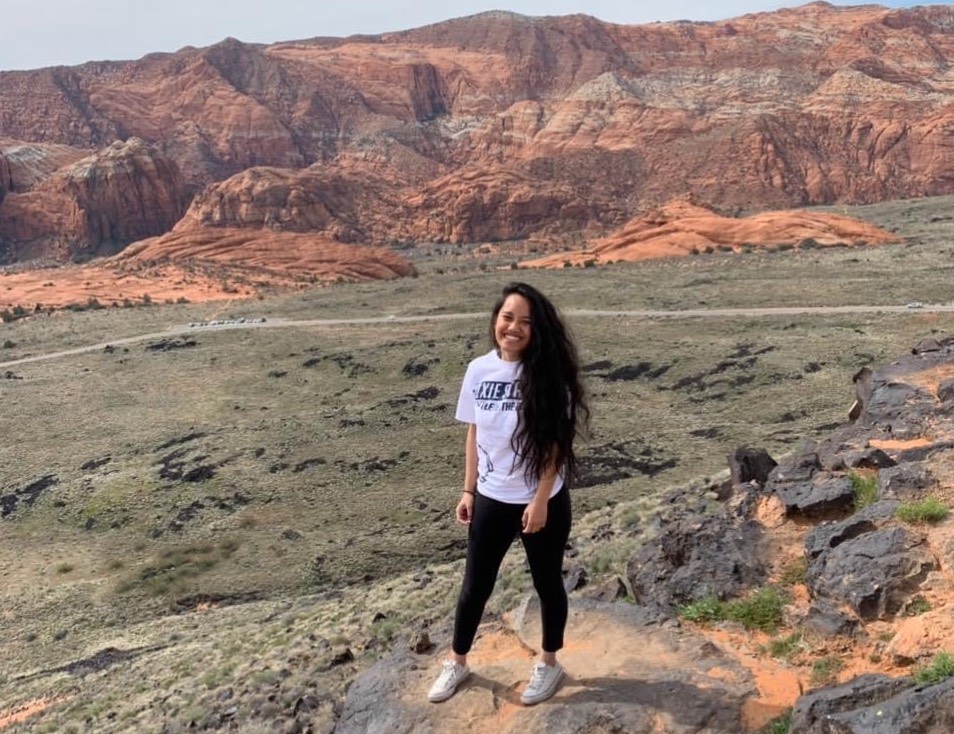 I am an intern with ICAAD working as the Communications Strategist on the organizing team for the
Coalition of Nuclear Justice Advocates
. We are working for nuclear justice with the RMI National Nuclear Commission.
What motivates your advocacy efforts?

In my senior year of high school, I did a project focused on the U.S. nuclear weapons testing that took place in the Marshall Islands. I felt the need to share the story to my teachers and peers because it was something many people were, and still are, not aware of. Our history was going on unnoticed.
My grandfather is native of Rongelap atoll, and he saw the Castle Bravo nuclear bomb detonate miles away from his home. The first time I heard this story was when I was in the 4th grade. Ever since that moment, I knew that it was up to me and my family to carry on that history and educate others we encountered. This is what motivated me to raise awareness and get my peoples' voices heard.
My community motivates my advocacy efforts. After years of seeing how silenced our voices were, I felt that I needed to do something. With ICAAD and the NNC, I am helping the Marshallese people have their voices heard. 
What is an important lesson that you'd like to share with other human rights advocates? 
An important lesson I would like to share with other human rights advocates is that our job is never done. We as human rights advocates should always strive for more. We cannot stop our work after one success. There is always room for growth in our efforts.
You can connect with Franscine on LinkedIn
here
.