With 2018 drawing to a close, we want recognize how your support has helped us promote equality in an increasingly challenging environment for many in the U.S. and around the world. With exceptional efforts from pro bono partners like Clifford Chance, Manatt, Linklaters, and Conduent, ICAAD was able to leverage these resources to accelerate our impact. The best part is being able to share these resources with the local organizations we partner with globally.
In this past year, law firm and technology partners donated the equivalent of $800,000 in pro bono hours. Since 2012, we've leveraged over $6 million worth of pro bono resources to advance the fight against discrimination. And the impact of creating systems change is that the lives of millions are affected positively.
Just this year, we worked with the Fijian courts on judicial policy removing barriers for survivors of sexual assault and domestic violence and strengthening accountability; sustained improvements for access to basic services in Delhi for impoverished communities; made accessible our methodology so that government bodies and CSOs could monitor cases for judicial bias across 12 countries in the Pacific; and helped free over 80 asylum seekers who were unfairly detained in the United States.
Human rights will continue to be challenged globally, but we are prepared to address those challenges.  In 2019, ICAAD will continue to take action to help deliver a brighter future for millions of people subject to daily injustices worldwide, because equality is possible. We hope you join us in taking action, either by volunteering or supporting ICAAD financially.
Thank you and wishing you all the best in the New Year!
In solidarity,
The ICAAD Team
A Few Highlights from 2018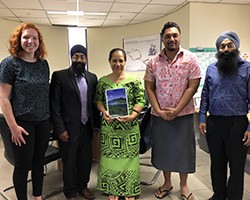 Judicial Sentencing Handbook puts Gender Bias on the Spot
ICAAD released handbook with partner Clifford Chance detailing methodology used for TrackGBV case law analysis. "We are confident that the Handbook provides…important context to the barriers in seeking redress for victims/survivors of GBV in PICs." Read more.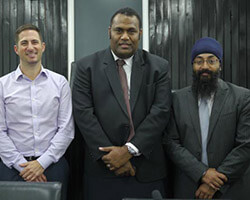 Fijian Judiciary Collaborates with ICAAD to Improve Access to Justice
Distribution of directives to all Magistrates in Fiji that ICAAD drafted on behalf of the Judiciary of Fiji based on ICAAD's TrackGBV case law analysis. One of the directives should greatly reduce the use of "first time offender" status for reducing sentences in domestic violence and sexual assault cases. Read more.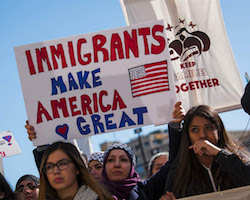 Project Sheridan: Providing Due Process for Asylum Seekers
ICAAD and the Innovation Law Lab provided legal counsel and other services and helped secure the release of over 80 asylum seekers unfairly detained in a Federal Correctional Institute. The diverse group of people were natives of 13 countries, including Central America, India, Mexico, and Nepal. Read more.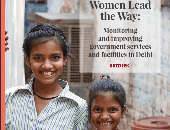 ICAAD Continues to Advance Data-Driven Justice
The data collection initiative SMS for Justice continued in Delhi, and grievance mechanisms were tested by community paralegals to resolve complaints coming through the platform. Read the report, Women Lead the Way: Monitoring and improving government… Read more.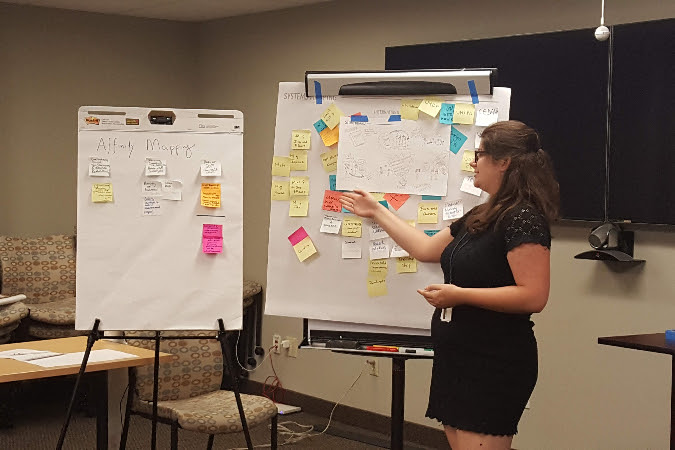 Sharing a Systems Approach to Systems Change
ICAAD was invited to North Carolina to conduct a workshop for senior and country staff at IntraHealth International on our systems approach to identifying and disrupting systemic problems like gender-based violence and gaps in maternal health services. Read more.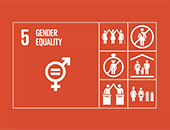 Gender Equality & Agenda 2030: Stopping VAW
ICAAD was invited to present and chair a panel at the Global Transformation towards Gender Equality and Agenda 2030: A conversation about innovative approaches to break the cycle of violence against women conference in Mexico City. Read more.