ICAAD has built credibility with the Fijian Judiciary over 5 years through rule of law trainings, publication of reports centered on judicial bias, and direct engagement with the Chief Justice of the Supreme Court, Chief Magistrate, and Chief Registrar of the Family Courts. Recently, the Chief Justice approved 3 directives (authoritative instructions to judges) developed in consultation with ICAAD that have been disseminated to all Magistrate judges in Fiji. The directives are tailored to help improve access to justice for women facing violence.
In summary, the directives cover the following three areas:
Judges should not reduce a sentence in a gender-based violence (GBV) case based on the grounds that the perpetrator is a first time offender if there is credible testimony, medical evidence, or police reports that indicate past evidence of violence, even without a previous conviction.
Magistrates should not order both parties to attend joint counselling in GBV cases. Magistrates must be mindful that there is a presumption against pushing for reconciliation in domestic violence civil proceedings and that reconciliation is not applicable in domestic violence criminal proceedings.
When a women seeks an Interim Domestic Violence Restraining Order, Magistrates should inform both parties separately that they should seek Legal Aid. Further, the Court should make clear that if one party obtains Legal Aid's services first, the other party is not barred from obtaining assistance because Legal Aid can refer cases where there is a conflict to private law firms.
Thanks to Chief Justice Gates, Chief Magistrate Ratuvili, and Scot Fishman of Manatt (our pro bono counsel) for their support.
PACIFIC ISLAND REGION: TrackGBV Update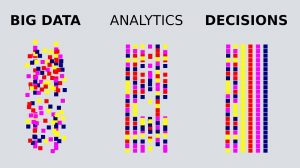 TrackGBV is a program to provide data and analysis on GBV cases and increase transparency, consistency, and accountability of the justice systems in Pacific Island Countries.
The legal database for TrackGBV has been completed by our tech and data science partner, Conduent. Besides creating a user-friendly database to conduct legal analysis, the Conduent and ICAAD team have been working to develop machine learning algorithms that can assist in making the analysis more efficient.
Furthermore, the analysis of 5,000 GBV cases has begun thanks to pro bono partner law firm Linklaters. As we scale up the project, we anticipate bringing on 3-4 other major law firms from the U.S., U.K., and Australia. Also, with the upcoming publication of our Sentencing Handbook on GBV produced with the assistance of Clifford Chance (London), we will be positioned to disseminate the Handbook to judges and civil society advocates throughout the region and conduct further trainings.
None of this happens without your support!