Changes in the law reflect the government's recognition of the extreme prevalence of violence against women and girls. A Solomon Islands Family Health and Safety Study revealed that 64% of women and girls ages 15-49 reported intimate partner violence. Another study showed that 37% of women reported sexual abuse before the age of 15, primarily by male relatives or boyfriends.
Furthermore, a study showed that 73% of women and 73% of men "believe violence against women is justifiable" in certain circumstances, exhibiting how deeply embedded the norm of gender-based violence is in society. The ability of a survivor to access justice is limited by a number of barriers, from family and community members, to police, prosecutors, and judges.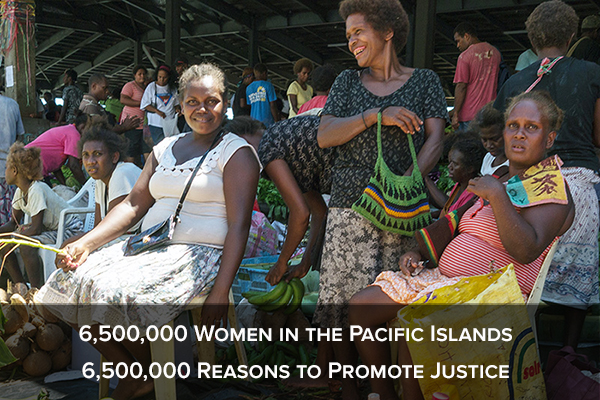 A 2015 study by ICAAD and partner law firm DLA Piper identified that judges in the Solomon Islands were reducing sentences by half in sexual assault cases. The report was presented to the Attorney General and Deputy Public Prosecutor of the Solomon Islands in December of 2015. One of the primary recommendations of the widely cited report was to promote consistency in sentencing, echoing recommendations by UN Women, while also seeking sentences proportional to the gravity of the crime.

Commenting on the ICAAD's rule of law training, James Apainau, Attorney General of the Solomon Islands said, "I would like to thank the presenters for a very informative and challenging set of issues on domestic violence and sexual offenses…[As former Judge] one of the challenges we face as Judges when it comes to sentencing is the laws of the country as well as the need to be consistent in whatever sentences we pass…I feel like the only way we can press this issue is through legislation."
In fantastic news, after more than two years of being forestalled in the legislature, the Solomon Islands amended its legislation to impose harsher penalties in sexual assault and domestic violence cases. Women's rights advocates in Solomon Islands and in the region have been working to push these important changes for years and the report added to the evidence needed to produce legislative reform.
Some of the major changes to the laws are the addition of penalties for:
Attempted rape of a minor under 15 years of age, allowing for sentencing up to 20 years.
Attempted rape above the age of 15, allowing for sentencing up to 15 years. Previously the law treated abduction or detention with intent to rape as a misdemeanor offense.
Harm arising from attempted rape, allowing for a sentence up to 25 years.
Sexual crimes involving disabled persons.
Procuration or attempted procuration of a child (under 15) to perform an indecent act or to have sexual intercourse.
Read the amended legislation here.