A 
Moment

 of 

Reflection

 – 2014 Year End Highlights
This year has been a truly transformative year for the organization. From project launches in Fiji and India to teaching at Fordham Law School, it is important to reflect on how the support of our donors and partners have shaped ICAAD as we head toward our 3rd Anniversary early next year (March 2015).
What we have accomplished in 2014 is only because of the tremendous support we have received from our supporters and partners. If removing the structural barriers that contribute to discrimination against women and minorities is important to you, show your support before the end of the year and donate NOW!!
Prof. Carlos Texiera, Hansdeep Singh, Lillian Tong,  Stephanie Lukito, and Joe Wheeler (from left to right).
Final Presentation on December 15, 2014.
Collaboration between Transdisciplinary Design Program at Parsons the New School and ICAAD
After meeting with over 40 stakeholders in Fiji, Parsons students under the supervision of Prof. Carlos Teixeira, developed a concept for an online platform to assist grassroots organizations in Fiji to expand their networks, access mentors, and tap into pro bono and funding resources globally.
In 2015, we will take this concept and develop it into a fully functioning platform connecting local work to address violence against women to the global arena.
Ulysses S. Smith from Linklaters LLP, students from Fordham, and Jaspreet Singh
ICAAD completed its first Universal Periodic Review (UPR) Training & Human Rights Lawyering program at the Leitner Center for Int'l Law & Justice at Fordham School of Law 
The in-person and virtual course included 11 speakers nationally from the U.S., India, and Fiji.
Special thanks to Linklaters LLP for previously co-developing the UPR training materials and research methodology used in the course, and to the speakers that participated and shared their experiences and expertise.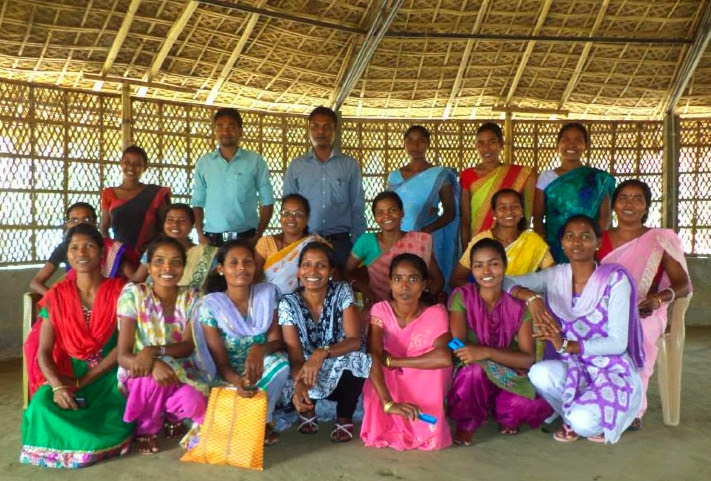 Network of Activists
(photo courtesy of Nazdeek)
Launched groundbreaking mobile and mapping platform to increase accountability in delivery of maternal health services for tea garden workers in Assam, India
Developed End Maternal Mortality Now interactive website to map failures in the health system in the State of Assam, which has the highest maternal mortality rate in India.
Over 40 women in the District of Sonitpur were trained to report violations in the health system and submit information via codified SMS texts, which are being mapped to detect patterns of violations.
In the first six months of the program, 50 cases of violations, including detailed reports of 11 maternal and infant deaths resulting from insufficient health services and facilities were reported on endmmnow.org. This information is being shared with health authorities.
Regional Consultation on Gender and the Law – Fiji
(image provided by RRRT) 
Regional Consultation on Gender and the Law in Nadi, Fiji November 2015
ICAAD and our pro bono counsel, 

DLA Piper Australia

, delivered a presentation and workshop on Nov. 20, 2014.

 

Trained 50+ attorneys from over 12 Pacific Island Countries (including observers) representing government (Attorney General's Offices), judiciary (magistrates), private practitioners, and civil society.
Secretary Hillary Clinton & Hansdeep Singh, ICAAD
(Photographer Barbara Kinney/ Clinton Global Initiative (CGI))
During the Clinton Global Initiative (CGI) 10th Annual Meeting, Secretary Hillary Clinton graciously recognized our CGI Commitment to Action 
The Commitment was developed in collaboration with cross-sector partners who committed to providing 4000+ hours of in-kind (pro bono) service over the next 3 years making the total value of the CGI Commitmentequal to 2 million dollars.
Special thanks to DLA Piper Australia and CKM Advisors who have committed to 1800 hours of pro bono service each to work on initiatives that combat violence against women in the Pacific Island region.
Google Hangout Interview w/ Kawaljeet Tagore, her attorney Scott Newar, and Jaspreet Singh from ICAAD who served as amicus curiae in the case