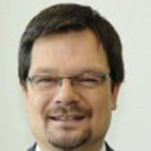 Stefan Prystawik works as a publicist in Chicago and Berlin, Germany. With his longstanding experience in individual strategic advice, governmental and non-governmental policy planning and in developing strategic solutions for his clients, he has been advising individuals and public figures such as lawmakers, the legal profession as well as government agencies, NGOs and companies in the U.S. and in Europe.
Stefan holds degrees in public law (LLM, Bielefeld, Germany) and sociology (PhD, Canterbury, U.K.) and has lectured at Kingston University Law School in London.He represents the Council on Global Antidiscrimination as Secretary General and is a Senior Fellow at Research Academy FoSAR in Germany. Stefan presently serves as General Counsel for PRC Law LL.C. as well as EU Coordinator of the European Anti-Discrimination Council.
He is a member of various press organizations and legal and civic associations, such as the Society of Professional Journalists, the American Bar Association and the Chicago Council on Global Affairs. He is Chief Executive of the Ride for Reading Foundation.