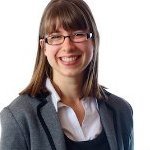 Nathalie Meurens is a Belgian lawyer with in-depth knowledge of Belgian, EU and international law. She currently works as a Legal Advisor for Milieu Ltd. She has been involved in a variety of studies as legal expert and/or project manager including: Member States policies for children with disabilities (or with different abilities) (European Parliament), Study to collect data on children's involvement in judicial proceedings (DG Justice), Legal framework applicable to racist or xenophobic hate speech and hate crime in the EU Member States (DG Justice), Ad hoc briefing paper on the EU framework of law for children's rights (European Parliament),Study on the evaluation on the implementation and functioning of the obligation of carriers to communicate passenger data set up by Directive 2004/82 in Belgium (DG Home), Study regarding the compensation of crime victims in internal and cross-border situations (DG Justice), as well as various conformity studies on the implementation EU Directives.
Before joining Milieu, Nathalie was a trainee at the Court of Justice of the European Union in Luxembourg. She has worked as an attorney at the Brussels office of an international law firm with a focus on corporate law. She has also completed internships with the Office of Legal Affairs of the United Nations, the New York office of Human Rights Watch, Fondo de Desarrollo Microempresarial, a micro-credit NGO based in Ecuador and New York based Global Policy Forum working on UN policies monitoring.
Nathalie obtained her Licence en droit from Universite Catholique de Louvain, holds a Master degree in European law from Leicester University, UK and a Master of Law with international law focus from University of Toronto, Canada. Between 2009 and 2010, Nathalie studied international affairs and human rights at Columbia University, School of International and Public Affairs in New York, USA. During her studies Nathalie carried out research on the impact of UN Security Council resolutions on human rights obligations, on European intellectual property issues and on the intersect of the right to water and international trade regulations on which she completed her Master's thesis.
Her interests relate to children rights, disability rights and non-discrimination law and policies.