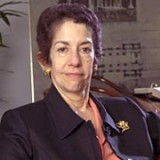 Judge Marjory Fields is a Lawyer in Private Practice, Counsel to Beldock Levine & Hoffman LLP, and a Consultant to NGOs and Governments on domestic violence and violence against women. Throughout her career she has been an advocate for the rights of victims of domestic violence and has led efforts to reform laws to protect victims rights. She has published articles and lectured extensively around the world on the topic of domestic violence, human rights of women, family law, and jurisprudence.
She received her law degree from New York University School of Law in 1970.
Some of Judge Fields' Notable Achievements:
New York State Governors Commission on Domestic Violence, Chair, 1979 to 1989;
Judge of the Family Court of the State of New York, 1986-1999;
Justice of the Supreme Court of the State of New York, 1999-2002;
New York Governor's Commission on Domestic Violence Fatalities, 1996 – 1998;
Family Violence Task Force, New York Court System, 1995 – present;
Family Court Advisory and Rules Committee, New York Court System, 1984 – present;
New York State Child Support Commission, 1981-1984;
New York State Courts Task Force on Women in the Courts, Advisor, 1984-1986;
United States Commission on Civil Rights, Consultant, 1978.