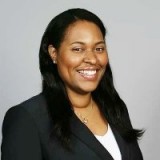 Joanna McGibbon is an Interim Legal Specialist with the Office of the General Counsel at Open Society Foundations.
Prior to joining OSF, Joanna was a Gender Justice Consultant for UN Women, where she provided advice to UN Women staff on promoting women's human rights, access to justice, CEDAW compliance and gender responsive governance in the Pacific and the Caribbean regions. She previously served as a Legal and Human Rights Officer at Independent Diplomat, where she developed advice in diplomacy and communications strategy for governments and political groups that have been marginalized in international diplomacy, specializing in accountability issues related to the final stages of the civil war in Sri Lanka.
Joanna has prior experience in corporate law, working as an associate at Proskauer Rose, representing private and public clients in general corporate matters, including transactions in mergers and acquisitions, finance, securities and private funds. Joanna's pro bono work includes representation of arts-related entities through formation and obtaining 501(c)(3) exempt status and serving as a mediator at Volunteer Lawyers for the Arts on various matters.
Joanna serves as a Senior Advisor to the International Center for Advocates Against Discrimination (ICAAD), a human rights organization working to combat structural discrimination against marginalised groups around the world.
Joanna has a J.D. from New York University School of Law, where she served as a Notes Editor for the New York University Law Review. She graduated from Wesleyan University with a B.A. in Government.