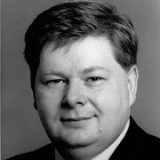 Klaus Alenfelder is a lawyer since 1996 and Professor of Business Law at the University of Applied Sciences Northern Hesse. Klaus specializes in anti discrimination law. He represents victims of discrimination, employees, trade unions and works councils across Germany. He is admitted to practice in Germany.
A significant part of his work consists of seminars targeted at lawyers, judges, senior officials, HR Executives with leading national and international blue chip companies both in Germany and on a EU wide level. Since 2010 he regularly gives presentations for legal experts with the Academy of European Law. The Academy is supported by the EU and several other institutions. It provides training in European law to judges, legal practitioners and specialists from NGOs.
He regularly publishes editorials and books on employment and anti discrimination law.
Some of his positions:
Member International Law Association, London, (Committee on Feminism in International Law)
Council on Global Antidiscrimination, President
Head of Research Center on Labor Law and Antidiscrimination Law of the University of Applied Sciences Nordhessen
Professor at the University of Applied Sciences Nordhessen (Fachhochschule Nordhessen) since 2007 (lecturer since 2004)
Education & Training:
Legal studies, University of Bonn, Germany, 1996
Doctorate in law, University of Bonn, 2000, magna cum laude
Publications:
Author of the expert opinion about age discrimination in regulations of the state of North Rhine-Westphalia ("Altersdiskriminierung in Vorschriften des Landes Nordrhein-Westfalen"), 2008, for the State Ministry of Generations, Family, Women and Integration
Racism, Xenophobia and Ethnic Discrimination in Germany 2007, european forum for migration studies (efms), 2008
Author of Protection Against Discrimination in Labor Law (Deubner publishing house, two editions since 2006)
Professional Article e.g.:

Article "Damages in Discrimination Cases", ERA Forum, Springer, 08/2012
"Greedy" plaintiffs and punitive damages, European Employment Law Cases, 12/2011, p. 17-25
01/2010: Statistics As a Means of Prima Facie Proof, Journal on Labor Law and Anti-Discrimination Law (ZAD 1/2010), p. 8 – 21
01/2010: Level of Damages in accordance with par. 15 sec. 2 AGG (Anti-Discrimination Law), Journal on Labor Law and Anti-Discrimination Law (ZAD 1/2010) p. 22 – 43