Dear friend of ICAAD,
This season, we are grateful that ICAAD has grown to be a vibrant community of people who are committed to the promotion of human rights, peace, and equality. We are excited to spotlight three of our tenacious supporters, Gail & Allen Dougherty and Laura Toyofuku-Aki.
Additionally, we will share news about Columbia University Professor and ICAAD Board Member Courtney D. Cogburn's TEDTalk on Experiencing Racism in Virtual Reality.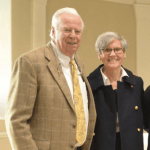 We met Gail and Allen through their son and ICAAD founding board member, Sean. They are an inspiring couple who've engaged in charitable and community causes for years. We asked Gail to share her thoughts and she said, "I support ICAAD because I believe in what they do. It is that simple. Their mission; supporting equality, human rights, human dignity, it's what I believe. If only we could all focus on such important goals."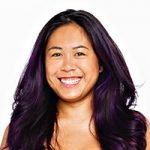 Laura began volunteering with ICAAD in 2015, later becoming an Advisor, and then joining the Board. The drive for change she brings to our efforts is always energizing. We asked Laura to share why she chooses to work with ICAAD:
"In this world where there is so much tragedy and heartache, I believe in our humanity and people's innate desire to help each other.
ICAAD gives me the ability, from the chaos of my own busy life, to help communities across the world, to lift each other up across borders and oceans. What makes ICAAD's system unique is the focus on helping local communities to improve the infrastructure they belong to and live in. ICAAD works at the intersection of data analysis and systemic discrimination to assist local organizations in driving impact. This combination is the reason why the work is priceless and why I continue to support ICAAD."
We sincerely appreciate you, Gail, Allen, and Laura. Because of you ICAAD is able to continue it's work promoting human rights and combating violence against women, girls, and vulnerable communities.
Addressing Racism in Virtual Reality
Psychologist and ICAAD Board Member Courtney D. Cogburn focuses her work on how racism contributes to racial inequalities in health. With a team of researchers at Columbia and Stanford University, she is using virtual reality to help people experience the complexities of racism to not only encourage them to empathize, but to more importantly motivate them to think and act differently. Her talk discusses using virtual reality as a tool for creating empathy to heal social divides. Her talk is well worth watching!